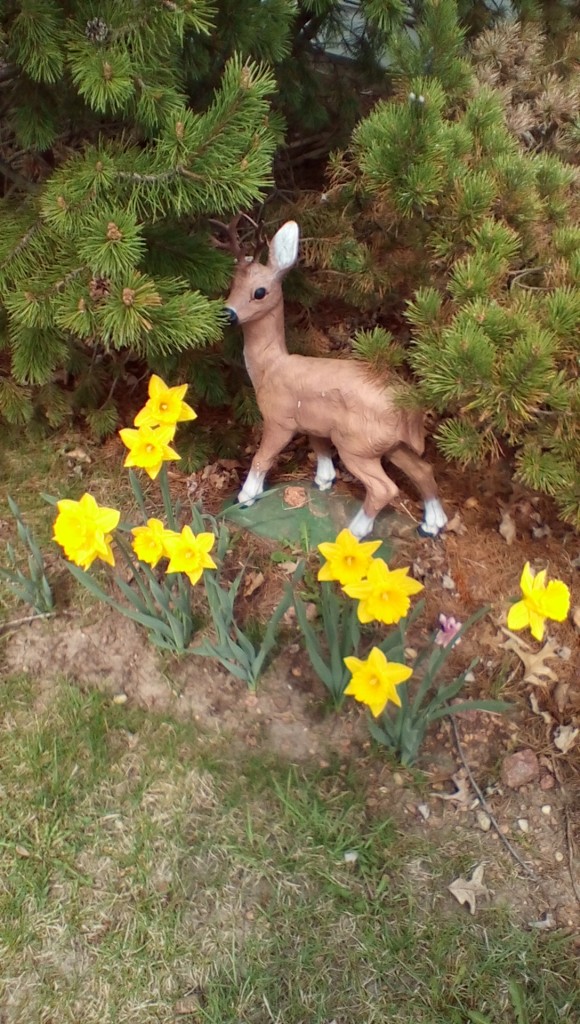 This little deer statue came with our house. I left it in the yard for a few years without really thinking about it, but one of its ears is missing and it's kind of cheesy-looking, so I figured I'd get rid of it before long.
But that was before I discovered that when my grandson comes to visit, he says "Hi, Reindeer!" to the deer before coming into the house, and bids it "Bye, Reindeer!" when he leaves.
Grandma says the deer gets a reprieve.