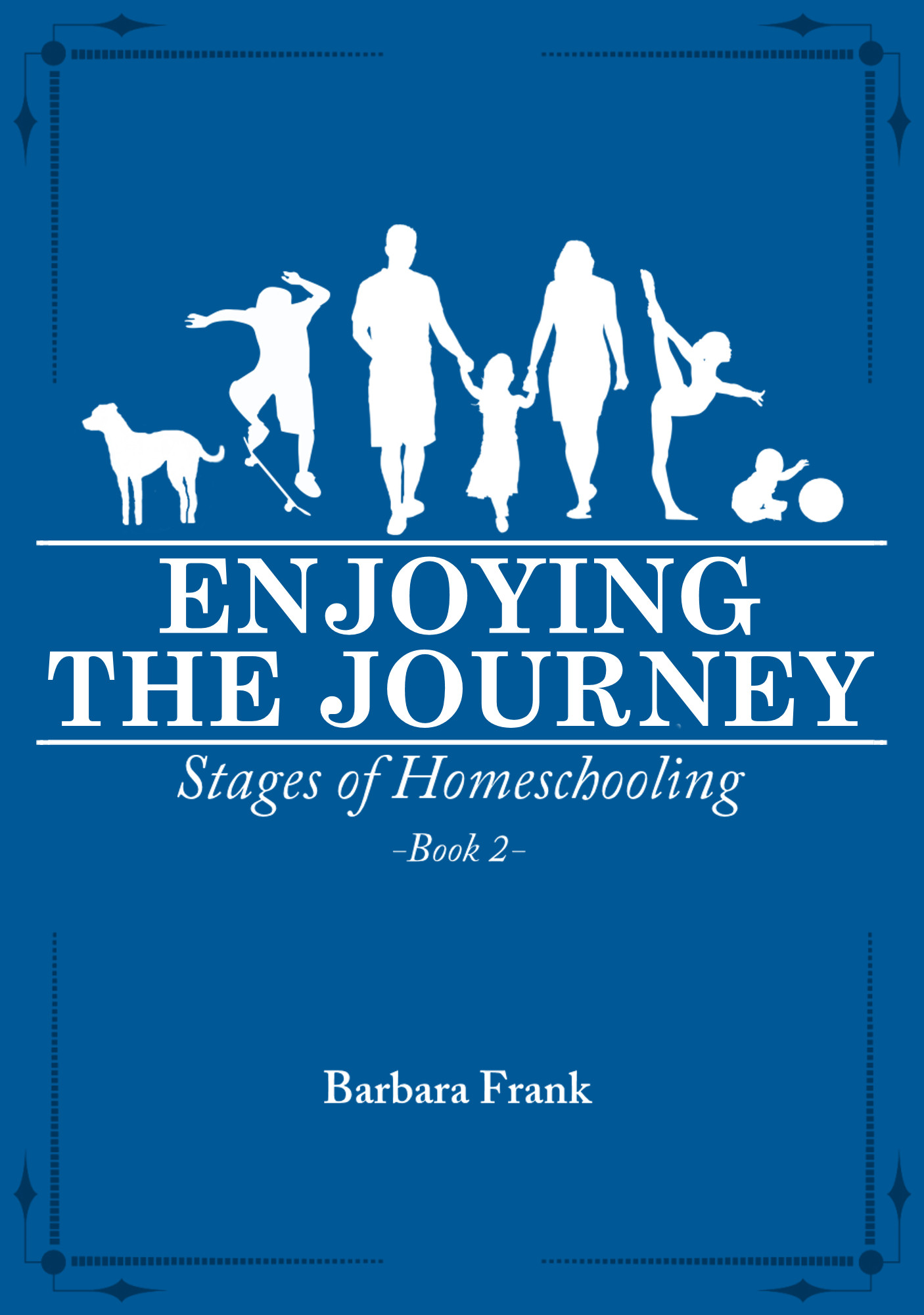 I'm delighted to announce that the second eBook in our Stages of Homeschooling series has just been published at Amazon.com. Stages of Homeschooling: Enjoying the Journey has over 200 pages of encouragement and  information for the homeschooling parent with a few years of experience under her (or his) belt. And it's a bargain at just $4.99! (I think eBooks should cost less than print books, don't you?)
Here's what you'll find in Stages of Homeschooling: Enjoying the Journey:
Have you got a few years of homeschooling under your belt, and you're looking for practical information and encouragement from someone who's lived the homeschooling life?

If your answer is "yes," then this is the book for you.

Barbara Frank just wrapped up 25 years of homeschooling four children, including one with special needs, and wants to share her experiences with those currently on the homeschool journey.  So she's combined new material with some of her articles and blog posts into a series of four books called Stages of Homeschooling. Enjoying the Journey is the second book of the series.

Stages of Homeschooling: Enjoying the Journey is divided into eight sections:

"Working with Your Children" (Curriculum and its place in your homeschool, specific ideas for working with your children, and tactics for avoiding homeschool burnout)

"Raising Children You Can Live With 24/7" (An especially important consideration for homeschooling parents)

"Self-Care for the Homeschooling Parent" (How to keep yourself strong for the important job of homeschooling)

"Homeschool Challenges and Issues" (Handling difficulties that might crop up for you personally or for the homeschool community at large)

"Books and Resources I Have Known and Loved (and How to Find Them)"

"Homeschooling and Holidays" (A look at holidays from the vantage point of a homeschooling parent)

"For Girls Only" (A few thoughts for those of you raising daughters)

"Teaching Practical Skills" (Ideas for including this increasingly important topic in your homeschooling plans)

This book will encourage and enlighten you as you homeschool your children. It's the second book in the Stages of Homeschooling series:

Stages of Homeschooling: Beginnings (Book 1)

Stages of Homeschooling: Enjoying the Journey (Book 2)

Stages of Homeschooling: Letting Go (Book 3)–COMING SOON!

Stages of Homeschooling: The Empty Nest (Book 4)–DUE LATER IN 2012

Learn more about this new title HERE. Don't have an Amazon Kindle? No worries; just download one of their free apps, found HERE.