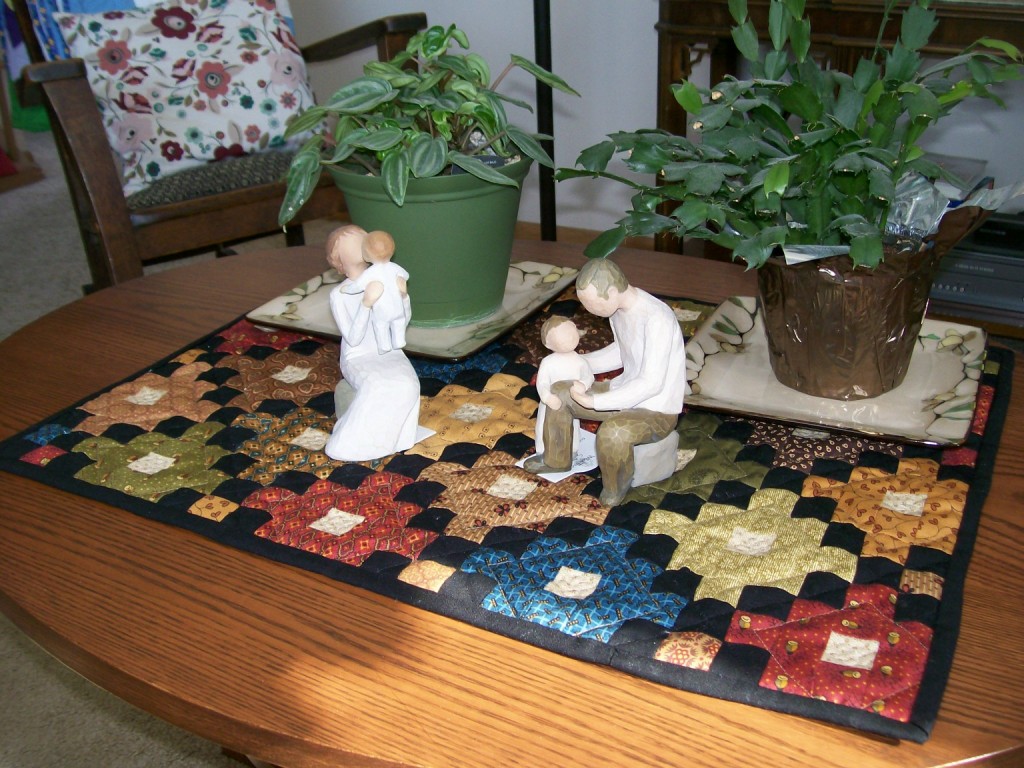 If you're a mom in the homeschool trenches, you may often wonder (when you get a moment to yourself) when you'll ever have time to do the things you used to enjoy doing. I used to feel that way a lot.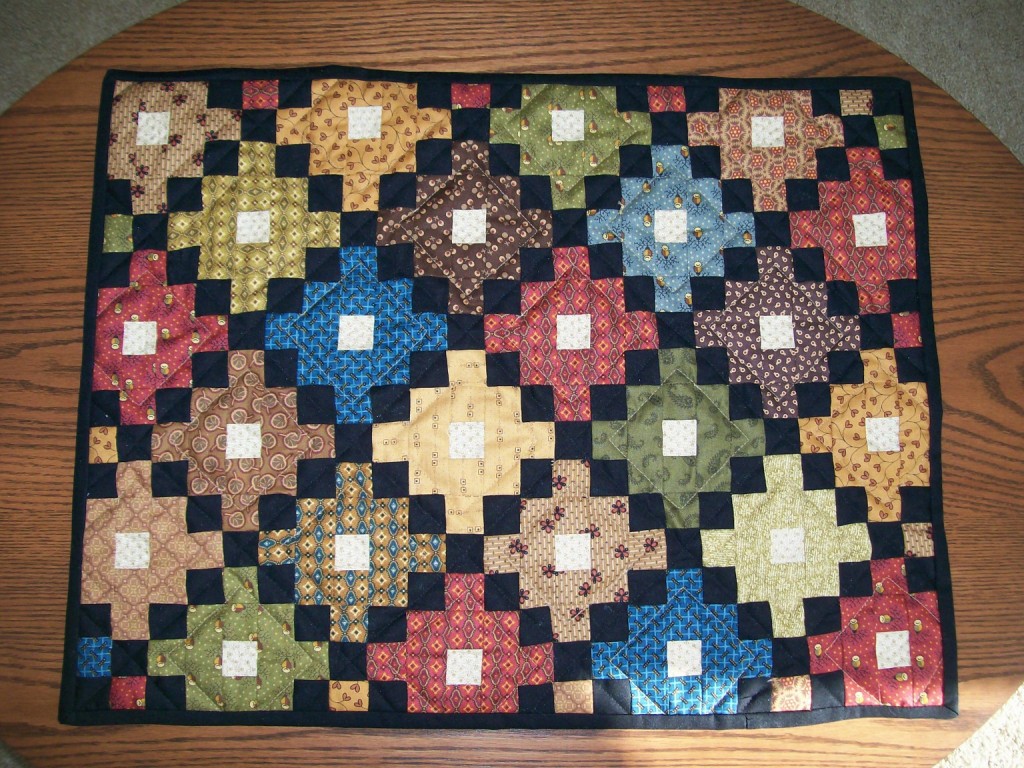 Now my kids are grown and I have more time to myself. I can finally do things just for fun. Here are a few of my recent projects. I pieced the bed quilt and began hand-quilting it in the 1980s. Tried machine quilting some of it in the 1990s but burned out the pedal on my vintage sewing machine. Recently I bought a new machine intended for free-motion quilting and decided to turn the bed quilt into my practice piece. What fun!
I bought the smaller quilt as a kit at a quilt show last year. It was fun to make, too.
What do I like best about these quilts? That I was finally able to finish them! 🙂