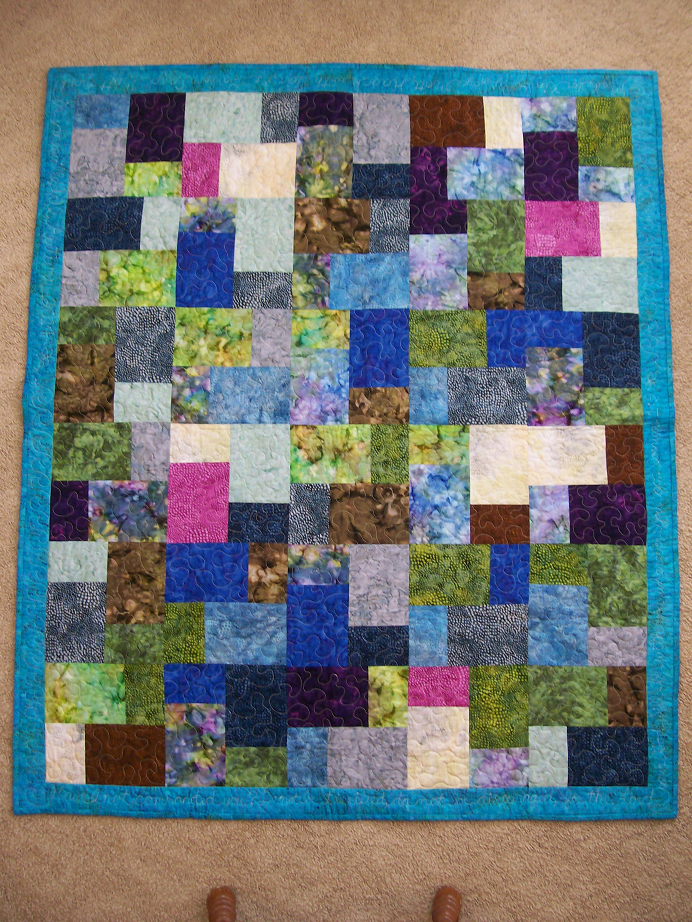 I've been busy making quilts but have had trouble getting photos of them on this blog. Now I finally have some photos to share.
I made this particular quilt last fall for someone who suffered a tragedy in her life a year ago. I used batiks to represent the colors of the ocean as she mentioned that she had decorated her bedroom with a beach theme. In the border I quilted one of my favorite Bible verses, one that greatly helped me during a traumatic time in my life many years ago. The backing is sand-colored Kona cotton.
The pattern is the "Double Slice Layer Cake" pattern from Missouri Quilt Co., which I've used before. The batiks are from Connecting Threads and I quilted this in a stipple/meander pattern using Aurifil thread, to which I have become addicted.