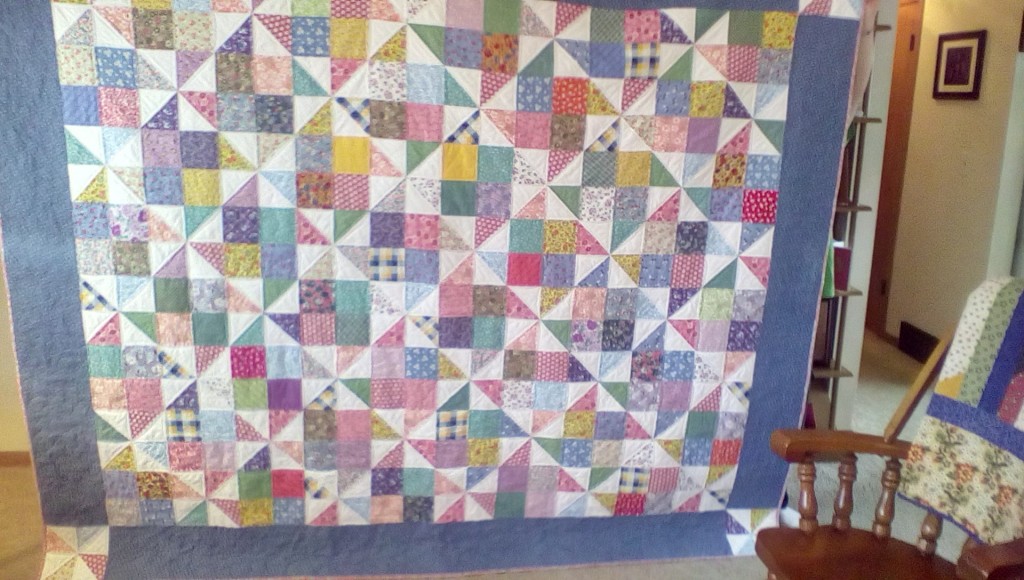 I found this pattern online (and it was free!) and adjusted it so that I could use Jenny Doan's method for making half-square triangles. What fun! It went together quickly and easily because the blocks were trimmed down to the same size before piecing.
This quilt is a double-sized quilt, probably the largest quilt I have handled or could ever handle on my supermachine. It required a lot of rolling and re-rolling to position it correctly. To keep things simple, I stitched rows of arcs along the squares and triangles: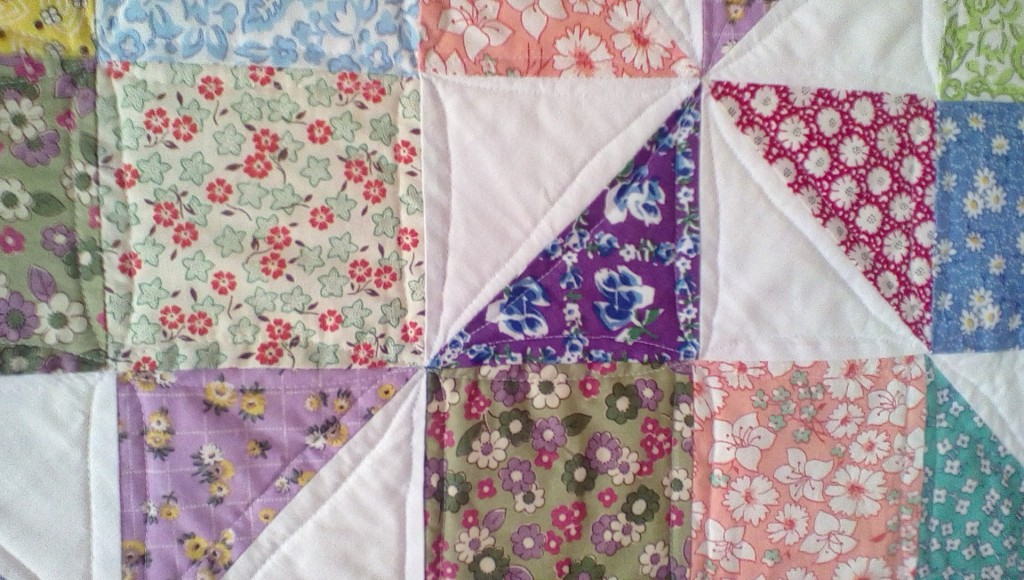 Note that they are not perfect! Unlike the Amish, I don't need to add a flaw to my quilt; I do it automatically and regularly. But I have learned that when it comes to quilts, finished is better than perfect.
I love the pattern the arcs make on the back: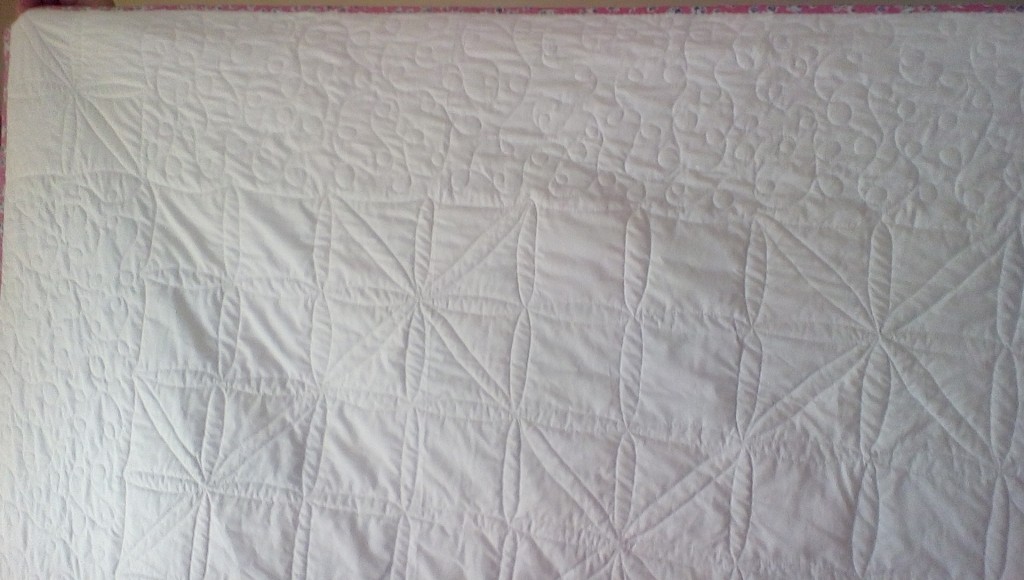 Note the border, where I quilted in a loose meandering design with random loops. Very simple, but fast, which is good because speed was of the essence given my deadline.
I used Aurifil thread for all the piecing and quilting (I've really become addicted to that stuff!). The backing is made of premium 108″ muslin from JoAnn Fabrics, probably the nicest cloth they sell there these days. The batting is also from JoAnn; it's Pellon's Nature's Touch 100% cotton batting. I've been using it a lot lately after reading good reviews of it in several places online.
I did have a panicked moment (ok, a panicked few hours) while making this quilt under deadline with another quilt waiting. When I switched presser feet so that I could put the binding on this quilt, the screw that holds the presser foot on broke in half, while I was screwing it on by hand! I couldn't believe it. My husband went to our local Ace Hardware and found some similar screws, but none worked. I called several Wisconsin Brother dealers but none had the screw. I was freaking out.
DH came to the rescue. He found a dealer in Illinois that I called, and they said they thought it was likely they had the screw. So we rushed down there before they closed for the day, and sure enough, they had it. What a relief! I bought four so I'd have backups in the future. That was my husband's idea, BTW. Guess he didn't want to see me freak out again  🙂