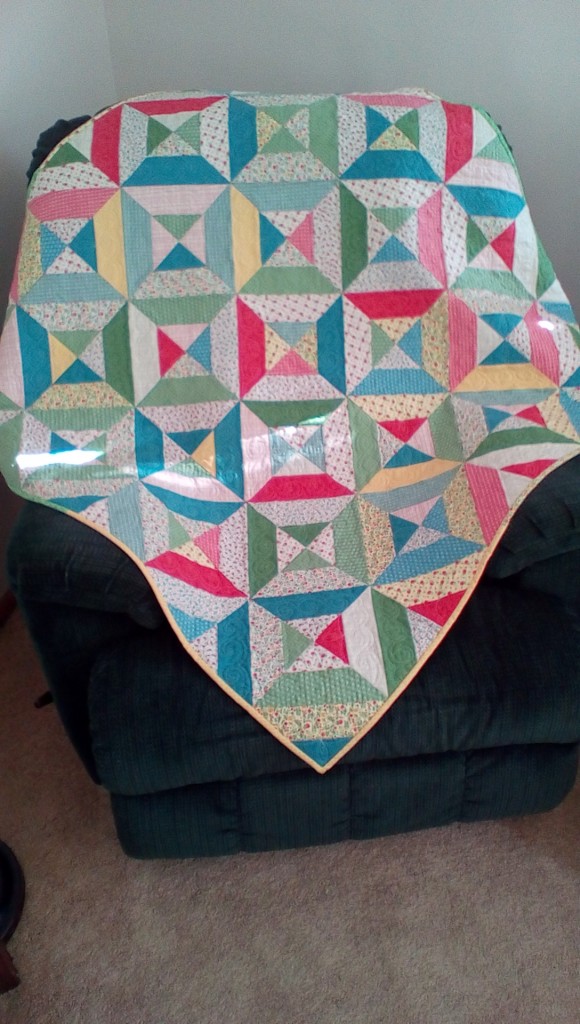 I didn't make the Sunny Days quilt for any specific purpose; I saw a jelly roll of this line by Benartex in my daily email from Missouri Quilt Co. and decided I had to have it. Flipping through my quilting books, I found a pattern for jelly rolls that seemed like a good fit.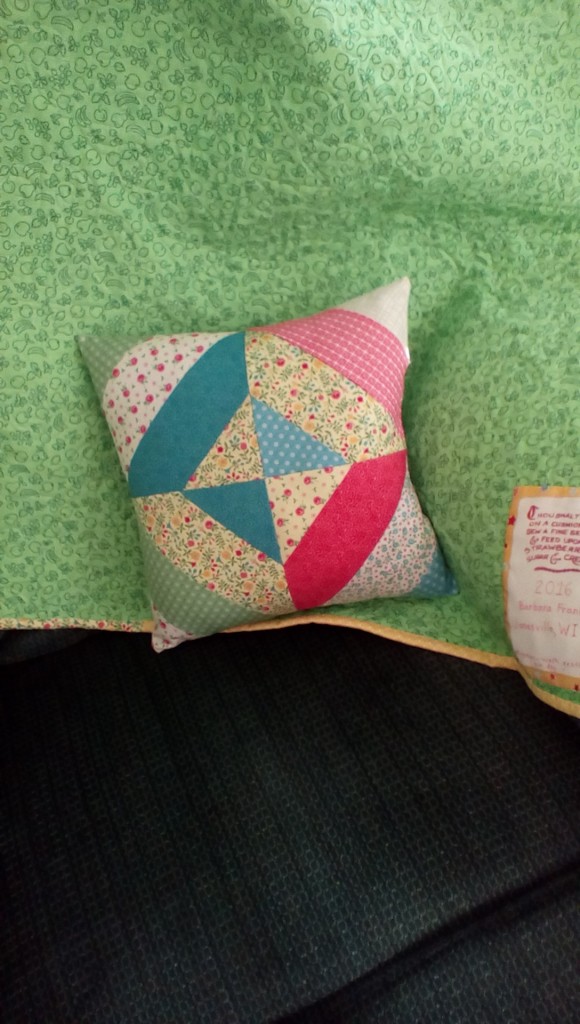 I backed the quilt with a lovely bright green fabric from my stash, which could probably be considered vintage since it's at least 20 years old.
I ended up with two spare blocks, hence the pillow. Now that I have granddaughters, perhaps one of them will enjoy this quilt at some point 🙂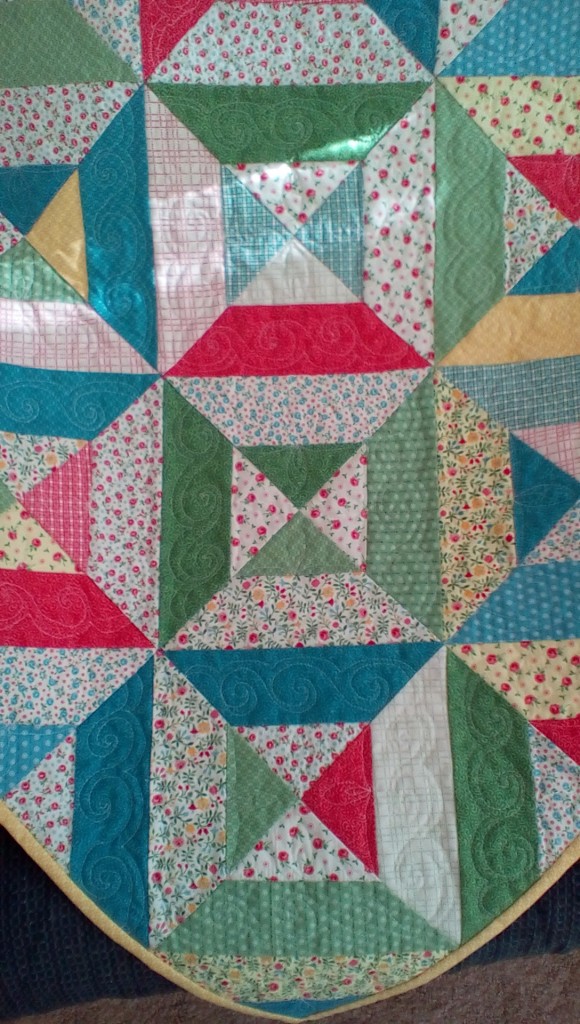 This quilt was pieced and free-motion quilted on my supermachine, which I am enjoying immensely, and highly recommend!