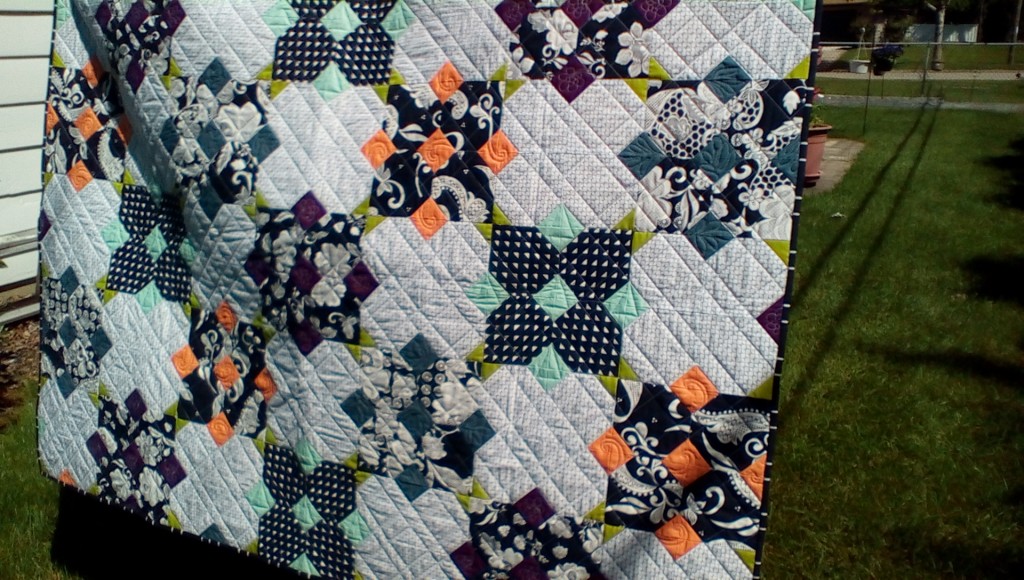 I've never made a quilt exactly like the pattern before. I might use a pattern with scraps, or with precuts, or with yardage I bought specifically for that pattern. But when I discovered the pattern for Simply Eclectic, I had to have that quilt just as the designer intended it to look, which meant buying the exact fabrics she used (which she also designed).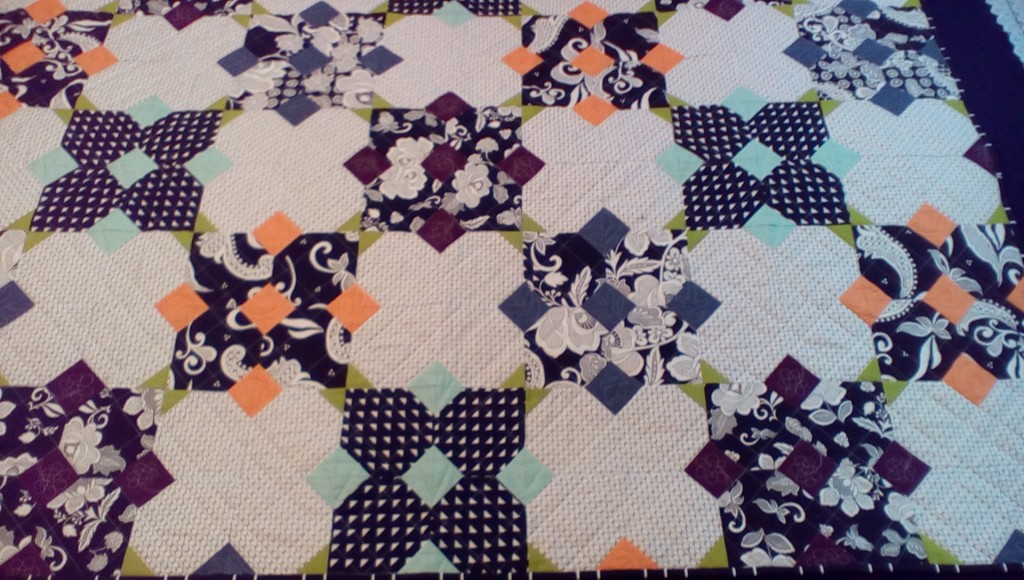 Fortunately, the lovely indigo prints were available at Hancock's of Paducah; I found the solids at Missouri Quilt Co. I also found a gray print from the designer's line at H of P that I used for backing.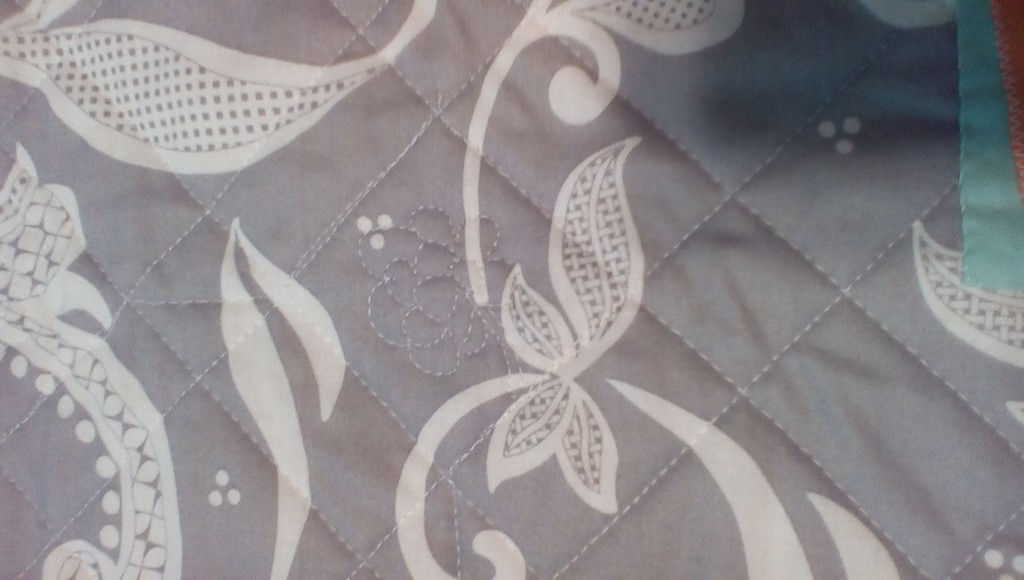 The only thing I did differently than the designer did was to quilt inside the solid-colored blocks, because after I finished quilting the top in straight lines, those beautiful solid squares looked like they needed something. So I echoed a few motifs from the indigo prints.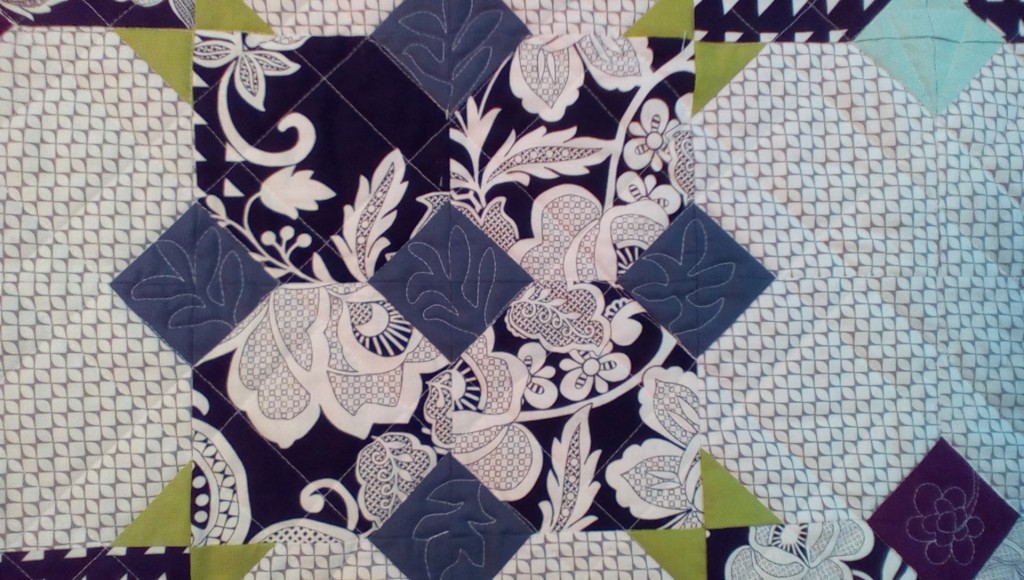 Photos don't do the indigo fabrics justice; they're so lovely. This quilt now lives on the back of my recliner, where I can see and touch it every day.