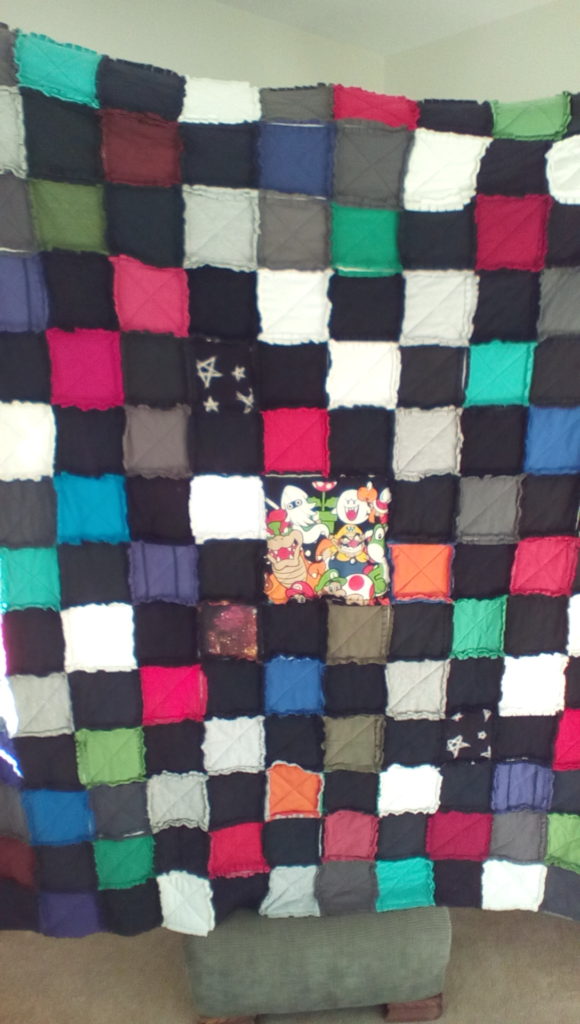 A year after my daughter had her first baby, she decided that many of the craft projects she'd been working on pre-baby were never going to get finished, so she cleared them out, but not before offering them to me. I felt bad letting the many t-shirt squares she had cut up so carefully go to waste, so I offered to finish the quilt she had intended to make.
T-shirt quilts are easy but time-consuming. In this case, I was working with 6" squares and one big rectangle. I paired up the squares with a 5" scrap of batting in the middle (I had tons of batting scraps from previous quilts I'd made) and sewed an X across each pair.
Once all 250+ squares were stitched, I sewed them together in rows using a ½" seam allowance, making sure to keep all seam allowances to the front. I cut the rectangle to fit, paired it with batting and backing of the same size, and arranged the squares around it.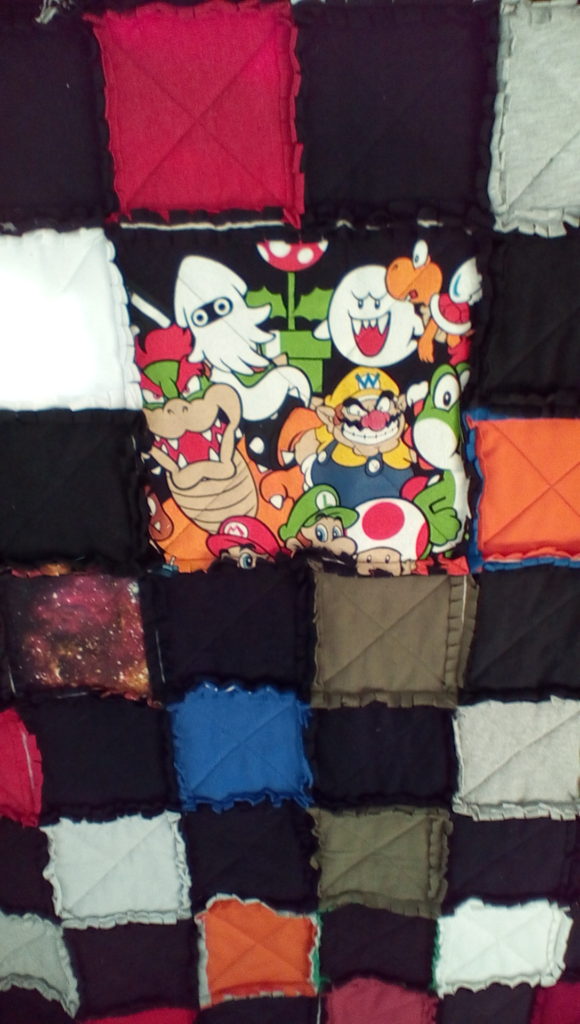 I also cut the edges so that they will ruffle nicely once the quilt is washed. This is very time-consuming and, if you don't want your hand to get very sore, requires the use of a certain kind of scissors.
Here's what the quilt looks like on the back: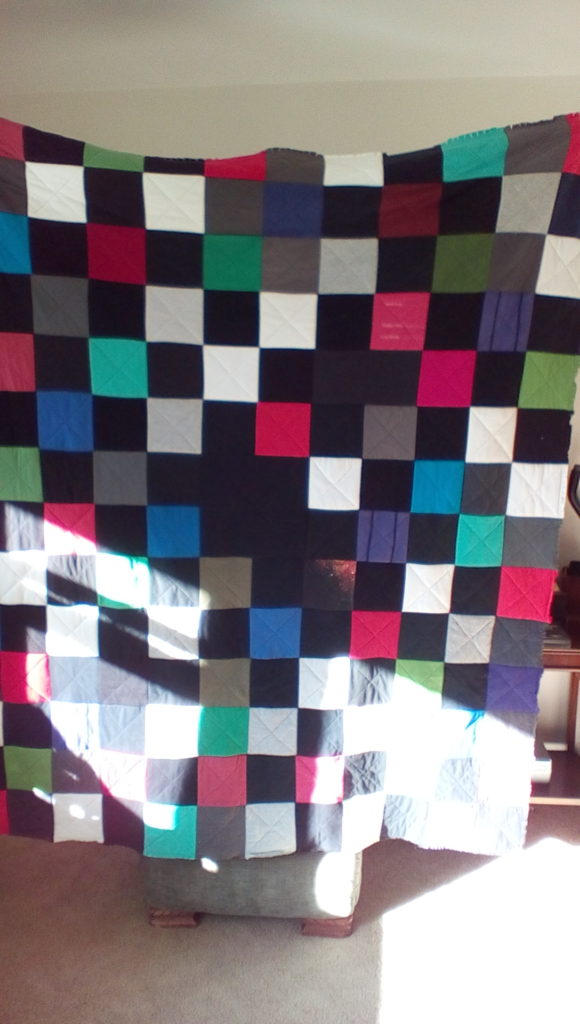 I had enough squares for an ample-sized quilt for my daughter and son-in-law, and a little one so Baby can have her own: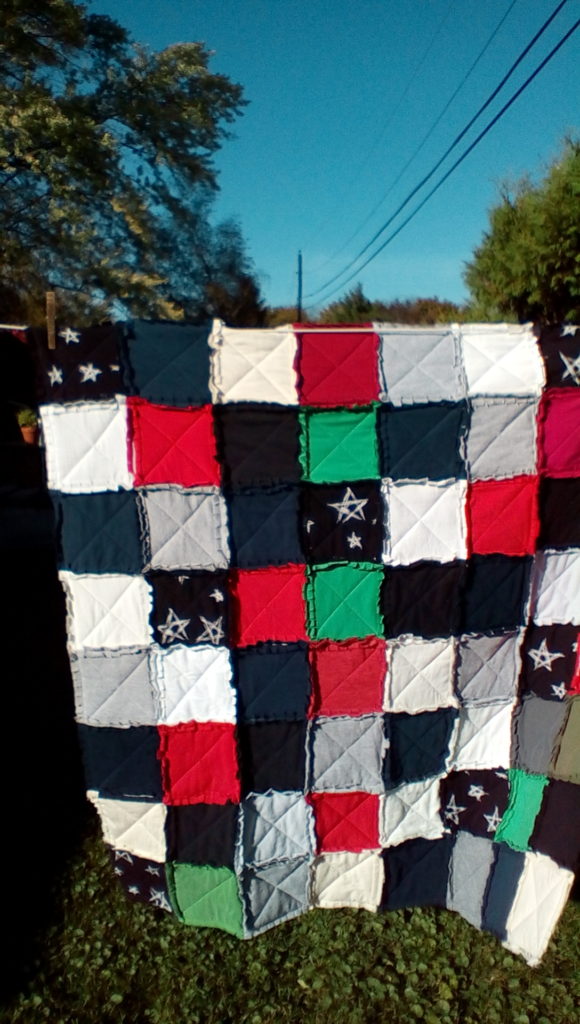 I hate waste, so it felt good to make something warm and useful out of those squares. And now I have more room for fabric in my sewing area since I used up all my excess batting scraps on these quilts. 🙂