I found an article about two-minute zippered bags in my quilt file, which means I tore it out of a magazine at some point over the last 30 years. It's a bit misleading, because it would take two minutes if you used one piece of fabric for the outside. If you use a string-pieced sample, as they did, but you don't have one lying around, as they did, it'll take you a while longer. But it's worth the effort: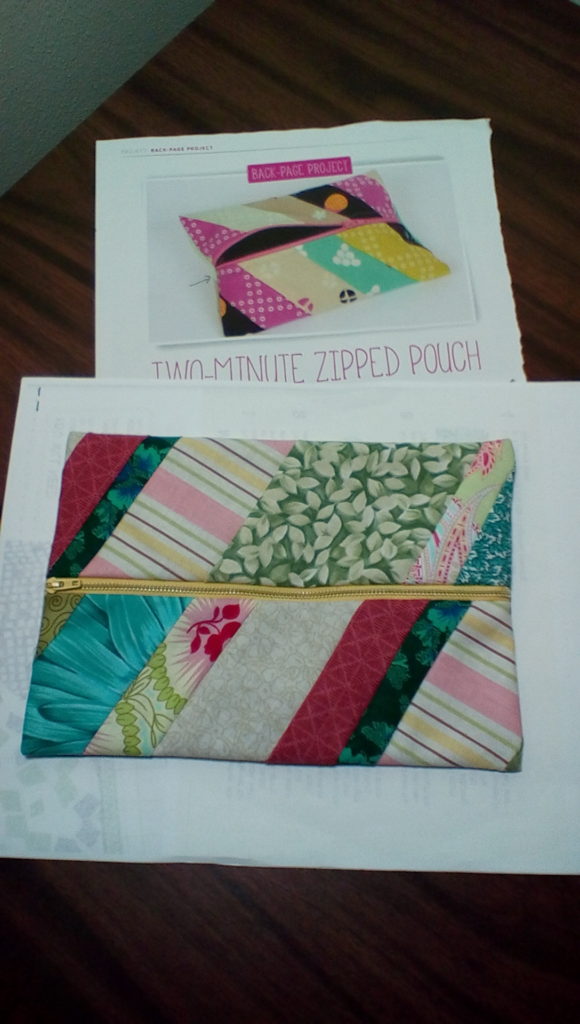 That was fun, so I made another one: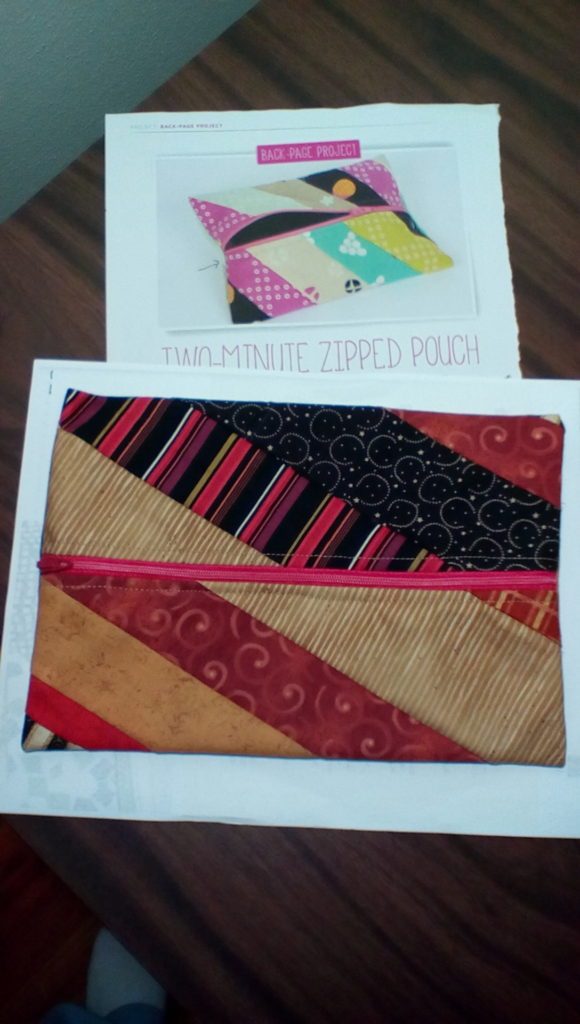 Since I have a little plastic bag of zippers that I bought at an estate sale not long ago for 50 cents, I decided to make a few more. They did indeed take a few minutes each. These are for my grandson and my granddaughter: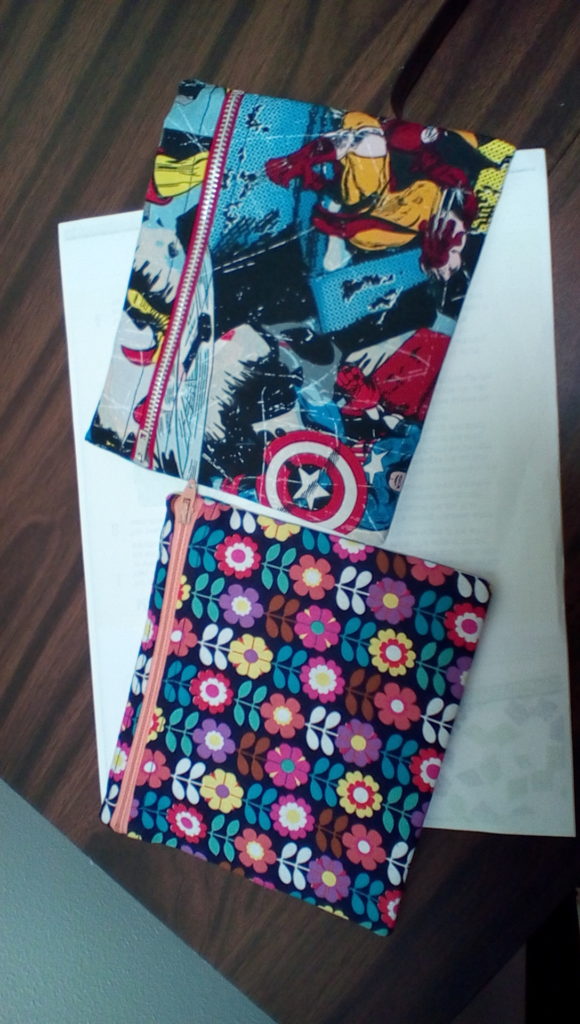 I put the zippers at the top of these bags to make it easier for them to use. I figure they can put crayons or their little cartoon figures in them.
I'll probably make a few more little bags for myself when I get the chance. In fact, I'm already setting aside a few pieces as I go through my stash for just that purpose.