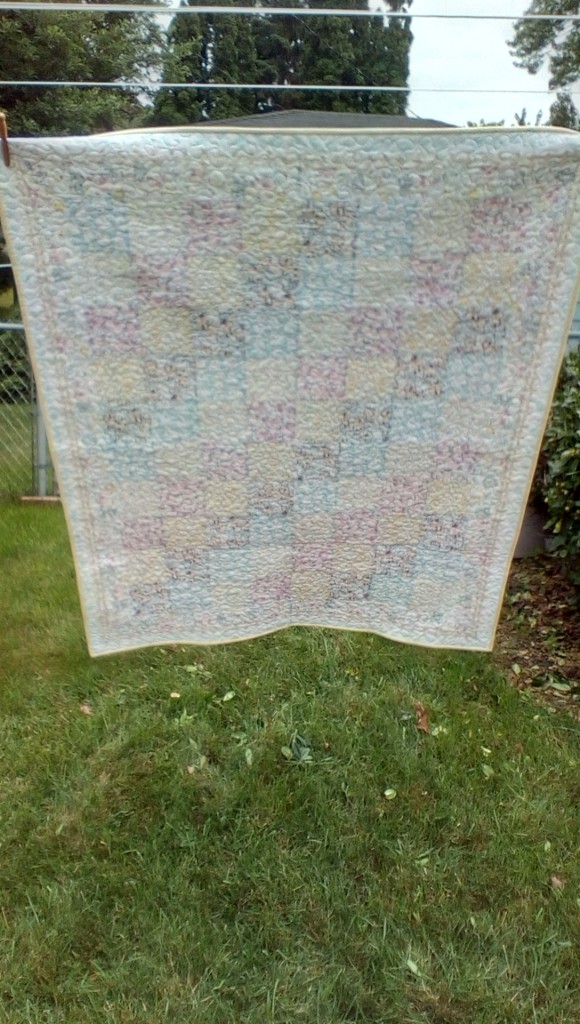 I pieced this top long almost a year before the announcement that my newest granddaughter was on the way; I saw the fabric in a catalog and had to have it, but found that I could get more of it for my money on Etsy. But the line is so muted that it doesn't photograph very well. You can get a clearer look at the line, called Babes in Farmland by Timeless Treasures, HERE. Here's a shot of the quilt up close: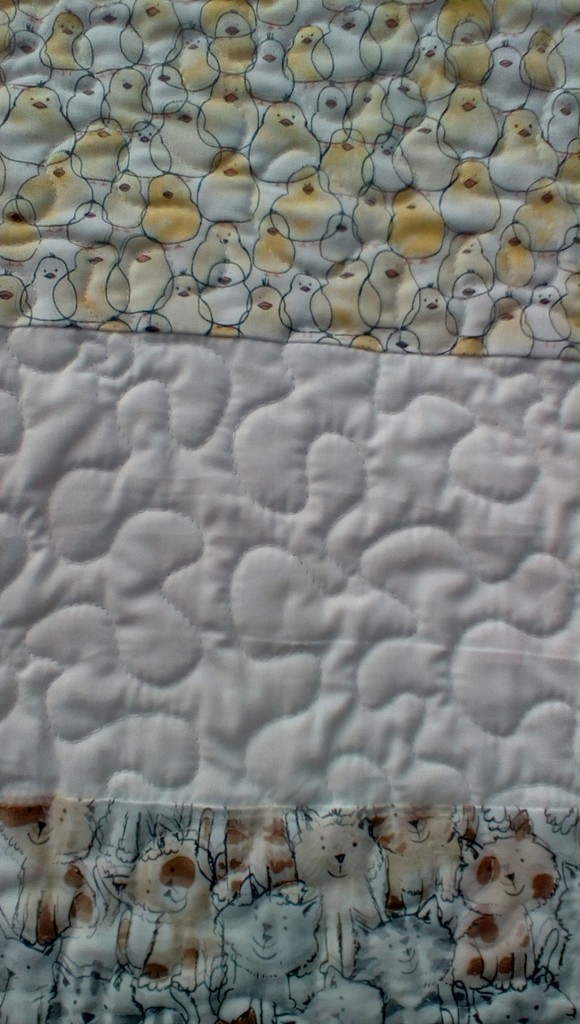 The top sat in my UFO collection until just a few months ago; luckily I had plenty of fabric left over for the backing: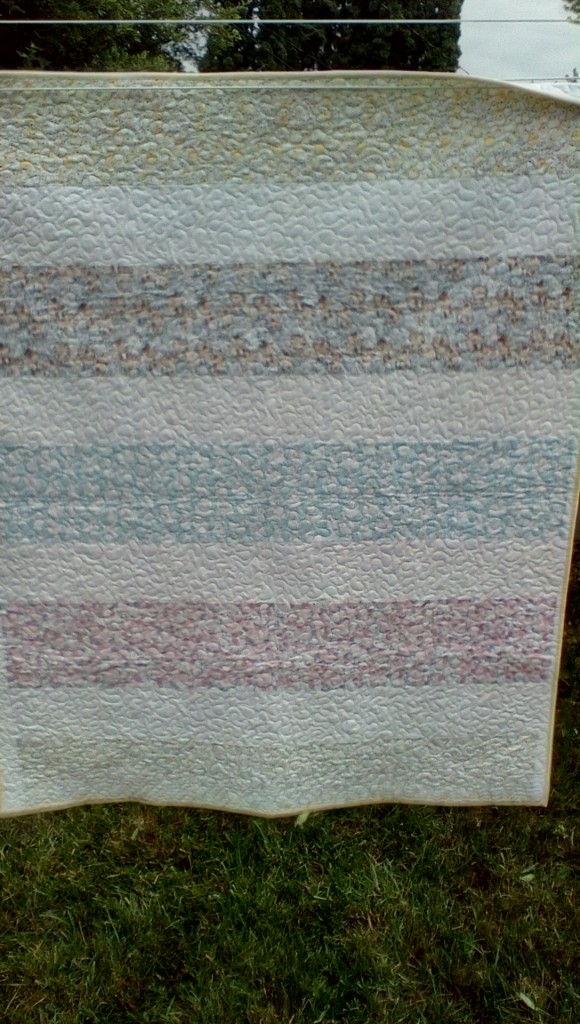 I quilted it in a meandering pattern. Another fun project, made with love for my newest granddaughter.