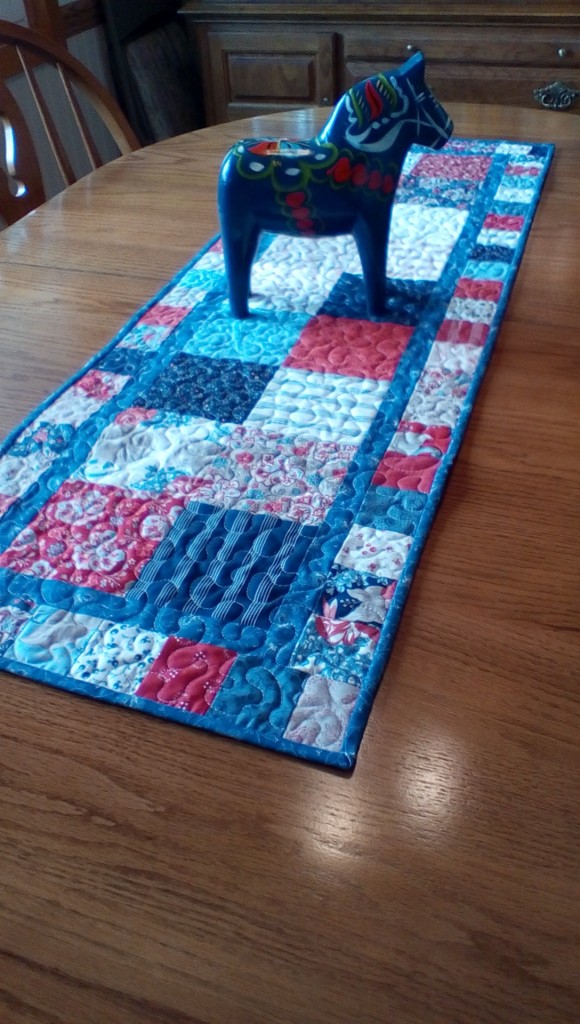 I just finished this table runner made from the Grant Park line by Moda. I bought some charm packs and a bit of extra yardage from a cute little quilt shop in Pecatonica, IL, while out shop-hopping with a friend a few years ago, and finally got around to using it.
I love precuts because the fabrics in them are designed to go together. That's a great blessing for those of us who love to sew but aren't gifted with the artist's eye; we just don't know how to pick out fabrics that go well together! But check out how nice the Grant Park line looks: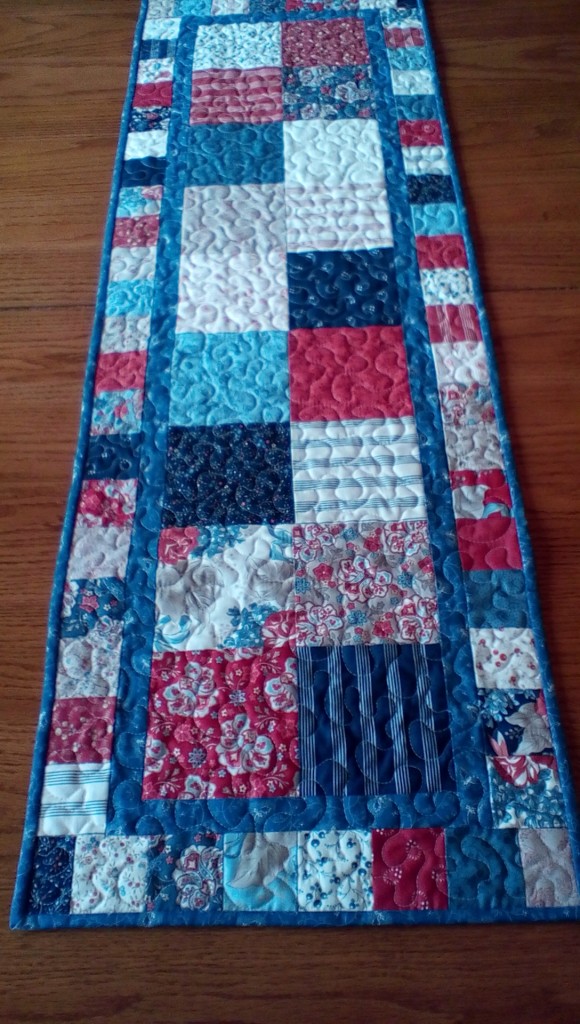 I machine quilted this runner in a matter of minutes using my supermachine, the Brother PQ-1500s: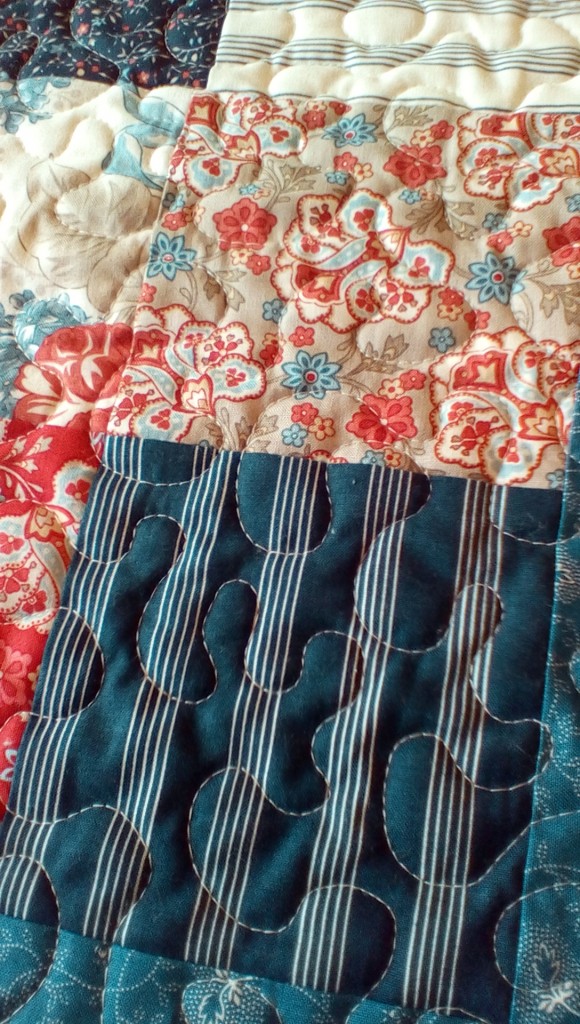 And I pieced the back using the extra yardage that I'm so glad I bought: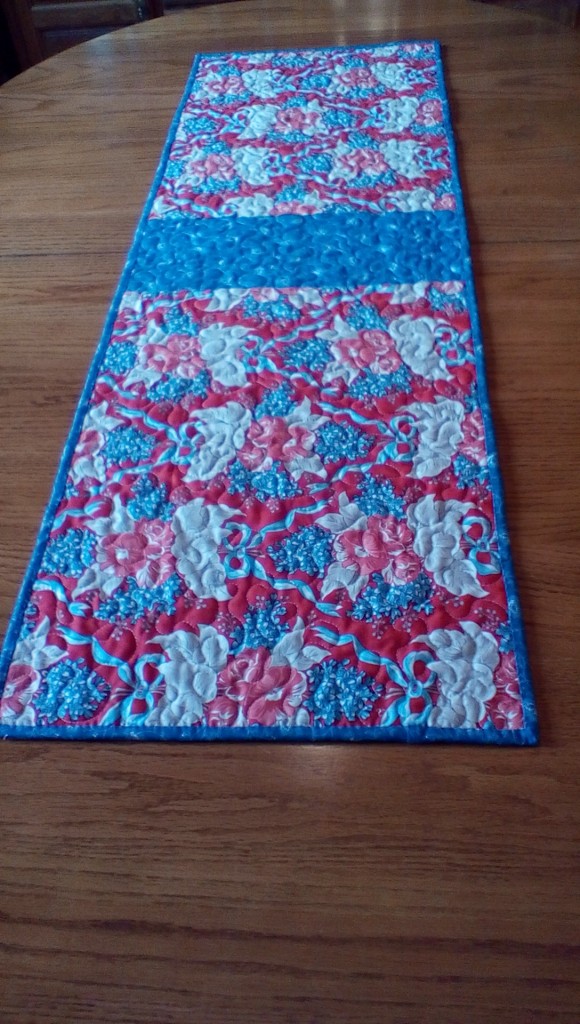 I don't know how many quilt shops still carry this line, but I see it's available on Etsy; I imagine you could find it on eBay as well.