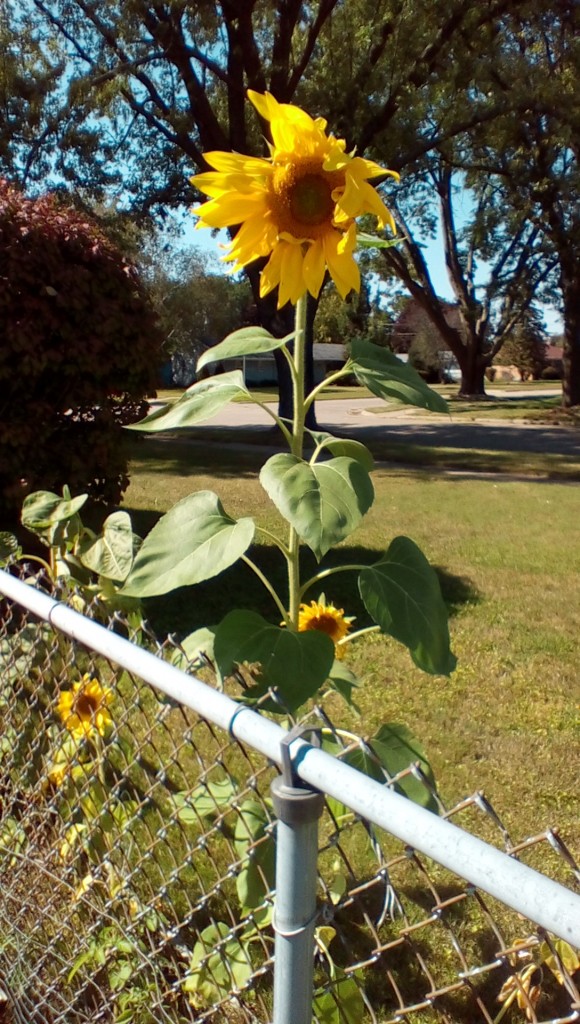 Late summer in the garden is always kind of sad, because it's just a matter of a month or so before we see the first snowflake. But the garden isn't done yet. This sunflower, one of the few that wasn't beheaded by the squirrels weeks ago, looks pretty good.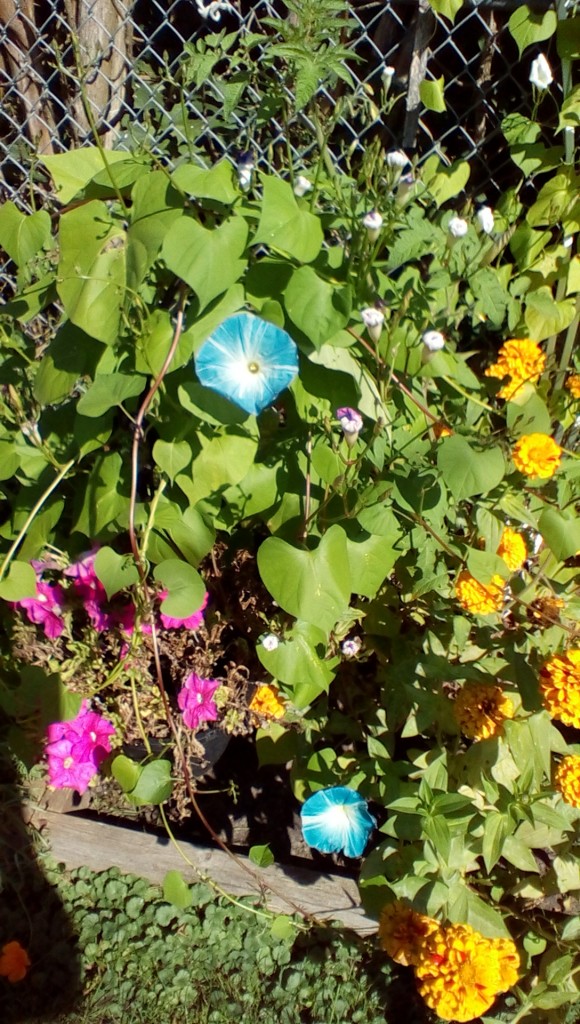 Morning glories, zinnias and a few struggling petunias congregate together. The morning glories have climbed about 12 feet up, over the neighbor's evergreens: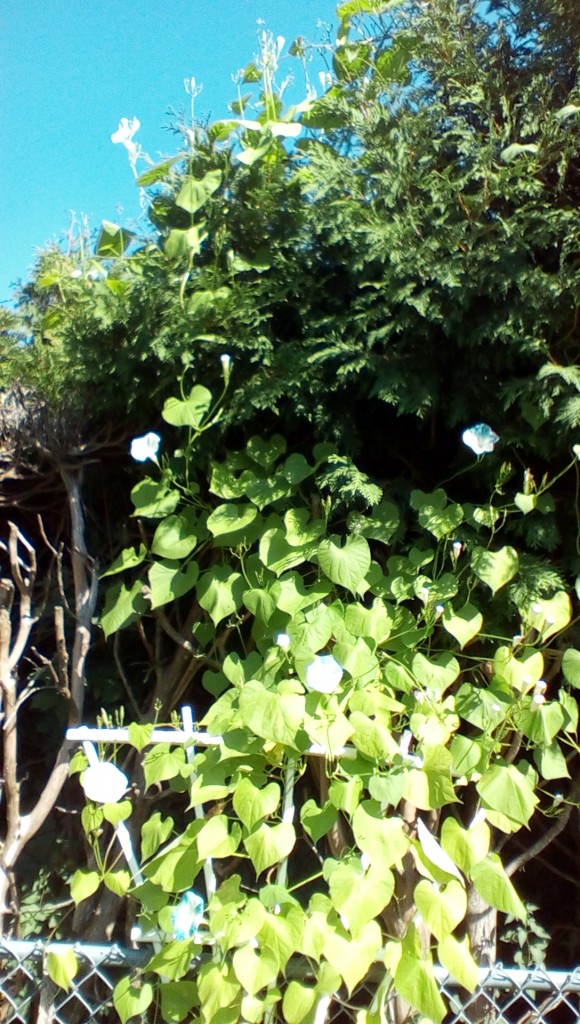 The carnations are doing fine (they smell great!), while behind them it's the first year for the autumn joy clematis, which has just begun flowering: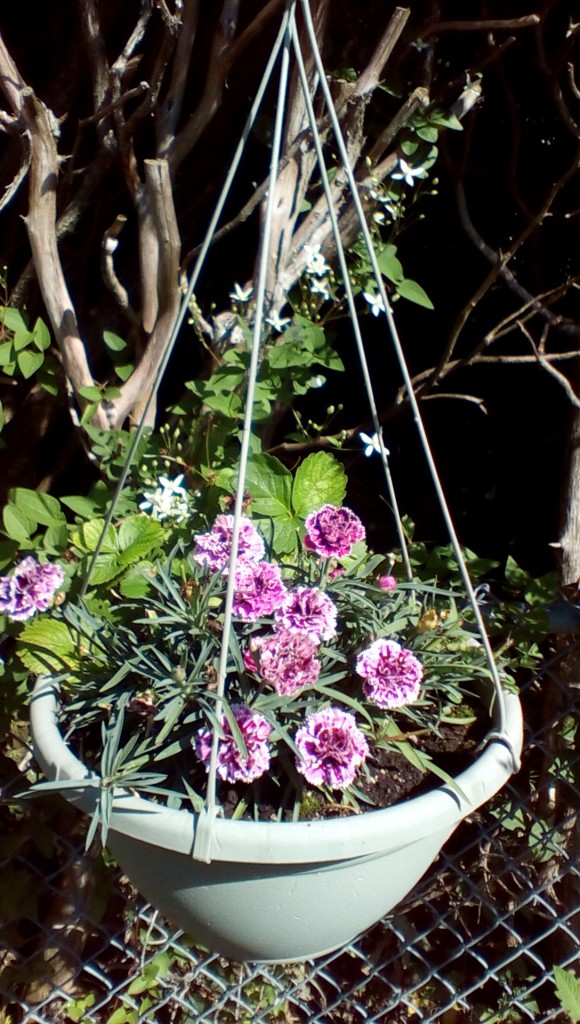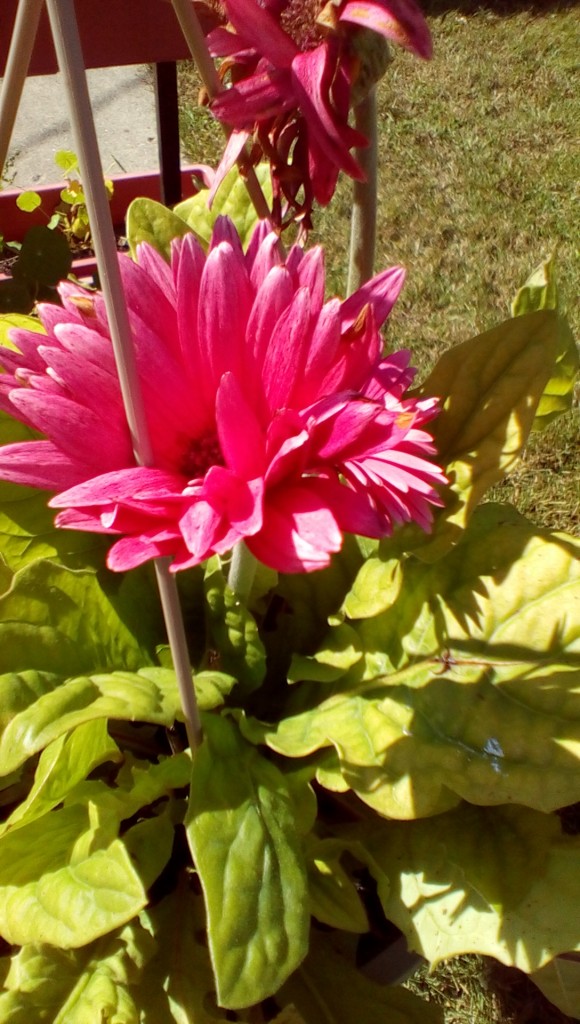 The gerbera daisies are hanging in there, and in the cold frame, our third crop of green beans are thriving where the lettuce grew earlier this season. With any luck, we'll be eating fresh green beans again in a week or so: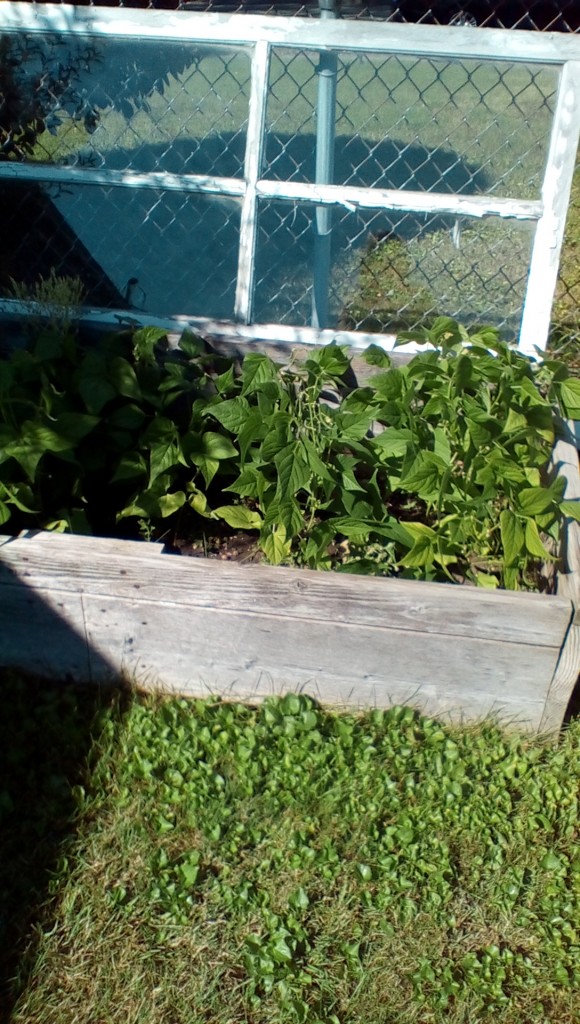 But winter will be here before long. When I was in Madison this week, I saw several trees with gold and even red leaves already.