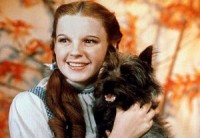 We lived in a lovely, large house for many years. But when we took vacations at a small Door County condo, we were always surprised at how quickly we got used to being there and having it feel like home. Even so, we were always happy to get back to our house and would echo Dorothy in saying, "There's no place like home!"
Since we had to sell our longtime home four years ago, we've lived in three more houses: two rentals and now the little house we just bought. And one of the interesting things we've learned on this journey is that each place felt like home rather quickly. Considering we moved out of state, this really surprised me, because each time we had to get used to a new town, new library and stores, new church, etc.
But what I finally realized is that home is wherever our family is gathered together. I recall a Christmas soon after we left Illinois. Four of us were living in Door County, our eldest was in Chicago and our son and daughter-in-law were in Missouri. Rather than have them trek up north, we rented a hotel suite in Illinois so all of us could gather there for Christmas. Never before had we exchanged Christmas gifts in a hotel! Yet it felt like home because all of us were there together.
Many people are being forced to move in this economy. Some are downsizing like we've had to do. In fact, someone very close to me has gone from owning two lovely homes and a tract of land in an island paradise to living in a tiny rental townhouse. It's a painful process, no doubt about it. But once you discover that being together is the most important thing, you can get past your material losses and realize that the real gift is being with those you love.
Back in the 80s, when country decorating was all the rage, there were lots of folksy wall plaques emblazoned with geese or quilt blocks along with the saying "Home is Where the Heart Is." Now those plaques look kind of dated and cheesy, but the saying is true: if you're surrounded by your family, you're home, no matter where you are.