Recently my eldest daughter celebrated her birthday. I thought the day should be marked with a quilt, specifically one using fabric by her favorite designer, Lotta Jansdotter.
I bought a jelly roll of Jansdotter's fabric line, Follie, with the intention of making a Jelly Roll Race quilt (they're so much fun). But then I found another pattern online that I liked better. The quilt top went together quickly because jelly rolls are so easy to work with.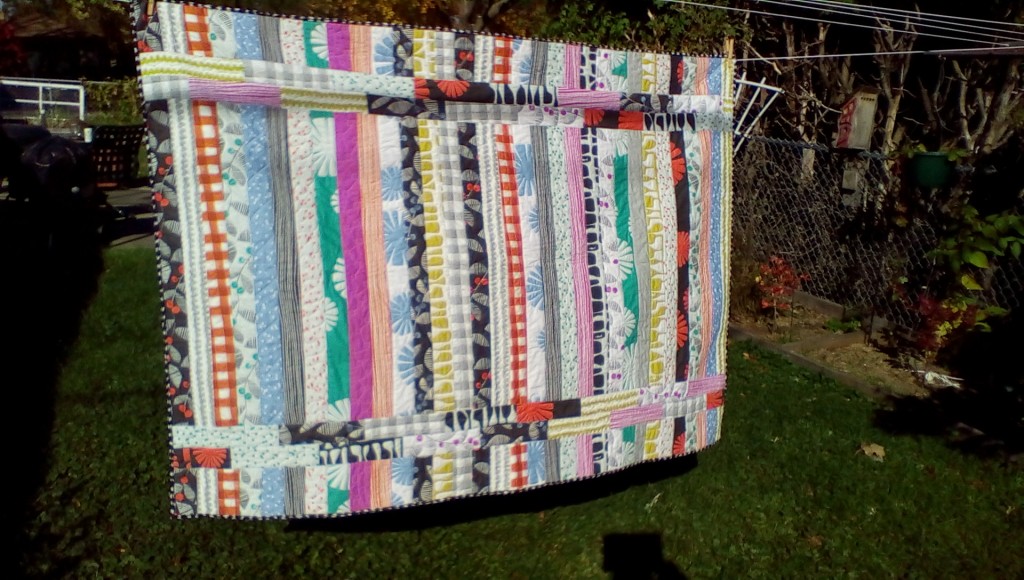 Free-motion quilting the quilt was a little daunting. I couldn't think of how to quilt it, and I didn't want it to look like my usual quilts with lots of curves and flowers. After taking some time to think about it, I realized that merely echoing the designs in the fabric would make the back echo the front. I enjoyed just following the lines instead of having to think about the designs I was quilting.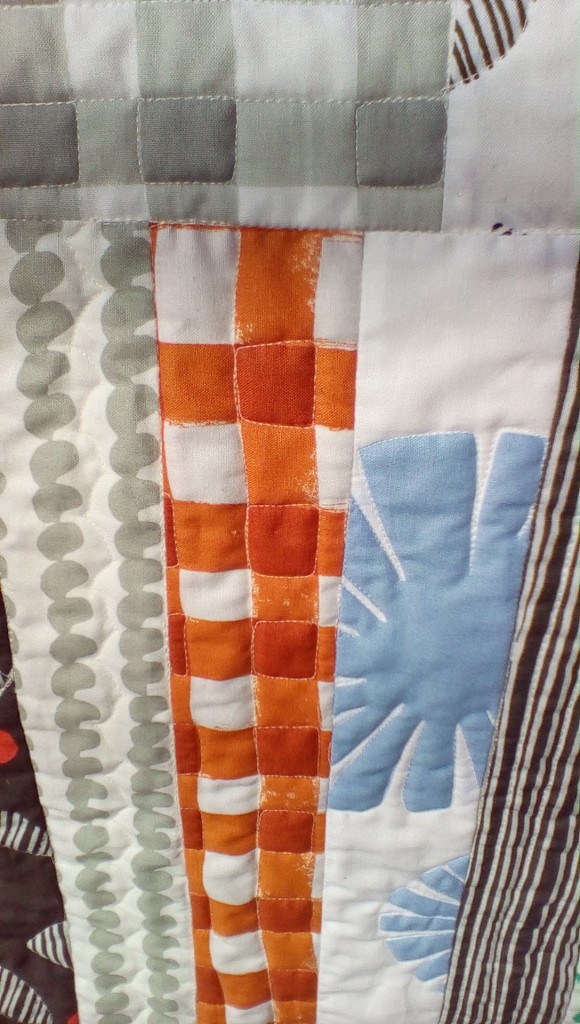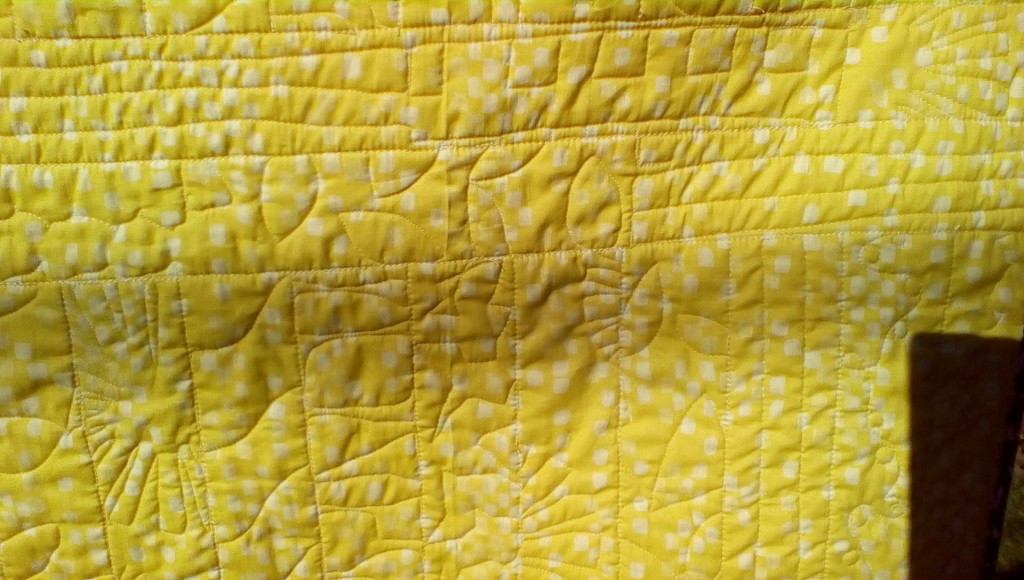 I'm happy that my daughter seemed pleased with her quilt. I really enjoyed making it for her!