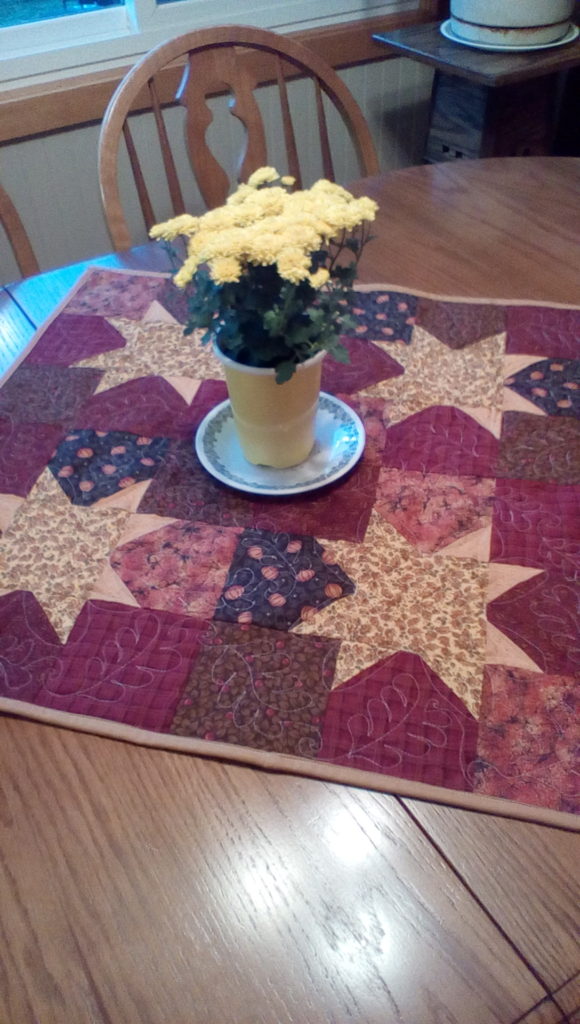 Years ago, I bought a fall table runner kit that consisted of precut squares to be sewn together randomly, then surrounded by prairie points. I think prairie points are an awful waste of fabric, so I decided to use all the squares for a table topper instead.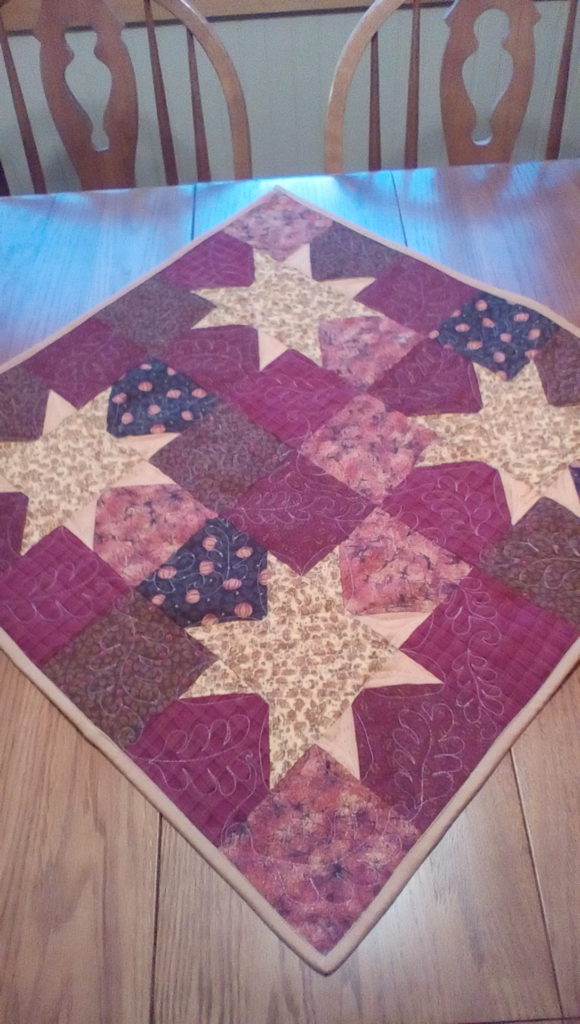 The leaf quilting motif is one I tore out of a quilting magazine. The stars are something I came up with as I went along: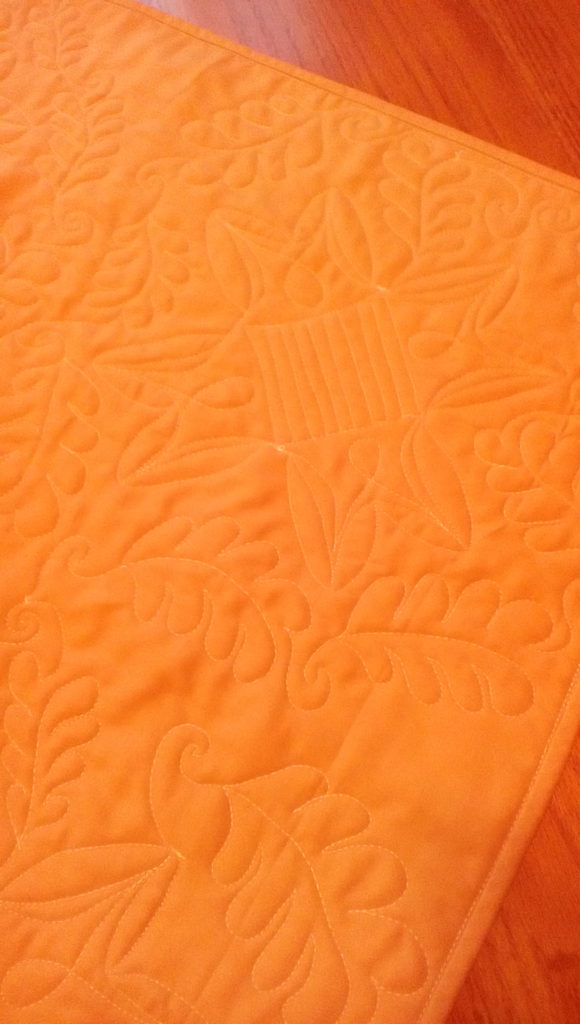 This is the first time I've ever done machine binding. I usually hand-stitch binding, but machine binding sure goes fast! I learned how to do machine binding from Katy Quilts.