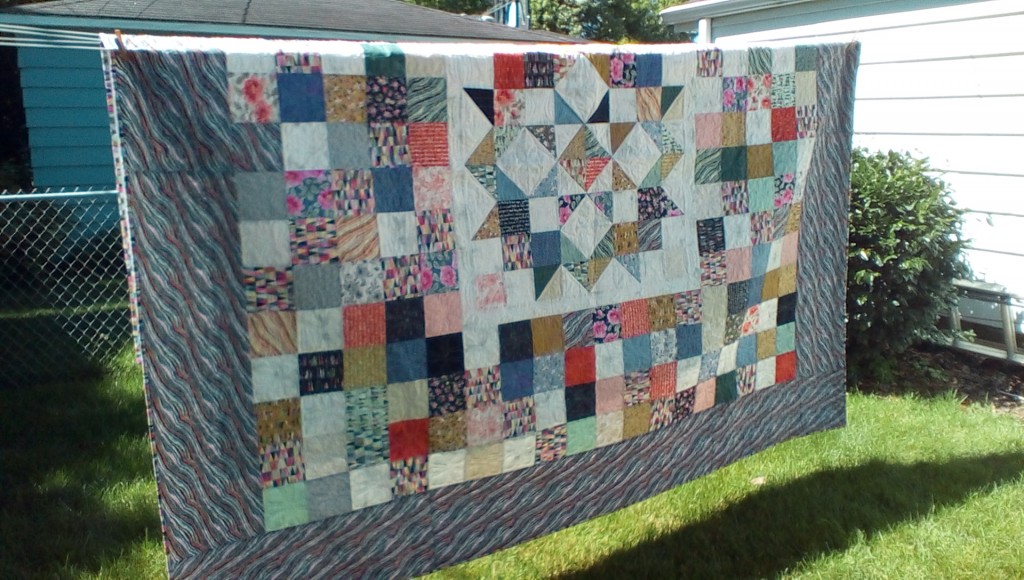 It all started when Hancock's of Paducah put some charm packs on sale for $5 each. How could I pass that up when the fabric line, Saturday Morning by Basic Grey for Moda, was so cute? They weren't the type of fabrics I would usually buy, but one design in particular, the lines of people, caught my eye. So I bought five charm packs.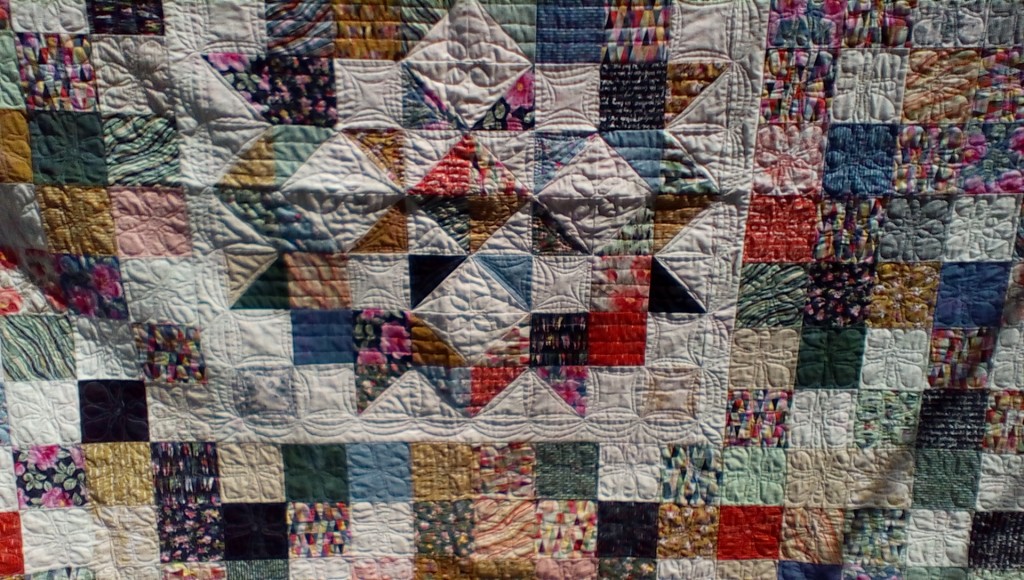 I started designing a quilt requiring over 200 5″ squares, and soon realized I was going to need a solid fabric to balance the wide variety of prints. Luckily H of P had an off-white grunge print from the line on sale, so I bought a few yards. Then I saw the Moda Love pattern on Pinterest and decided it would be perfect for the center of my quilt.
The quilt would be quite large, maybe bigger than any quilt I'd ever made. I decided it would be perfect for our bed. Wouldn't you know, H of P put batting on sale, including an extra-light batting that I had never tried before. I bought one, figuring I could make a summer quilt. I also bought a very busy triangle print from the Saturday Morning line for the binding, and a wild streaky blue print for the borders.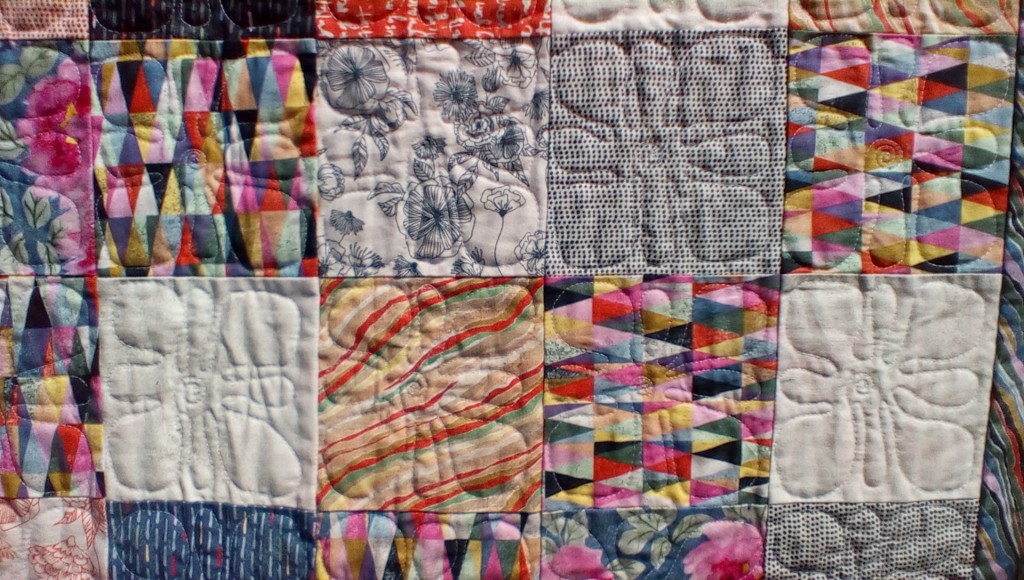 It took me a while to decide how to quilt this quilt. I decided on one design for the center, modified a flower design from Lori Kennedy's blog for the squares, and modified another flower for the border from the same blog (she's so talented, and has some awesome tutorials on her blog). Here's the back of the quilt where the squares are: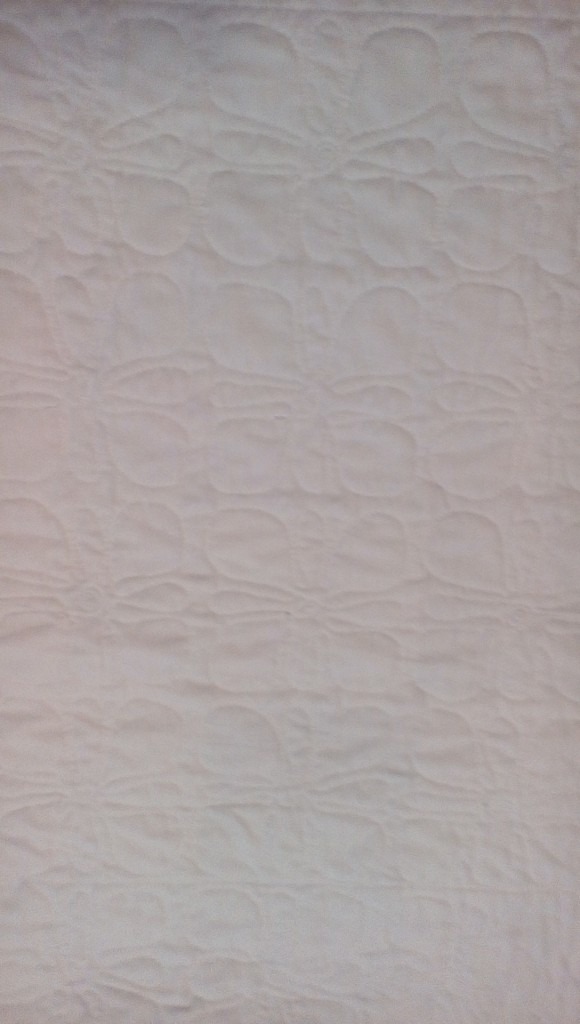 I named this the "Endless Summer Quilt" because my husband and I fell in love one summer over 40 years ago and married three years later; in the summer, of course. I hope we use this summer quilt for many, many years to come.