Last week I posted about the Gardenvale table topper/wall hanging I made. Fortunately, I bought enough of the Gardenvale fabrics that I was also able to make this table topper, which uses gray as the coordinating solid instead of off-white: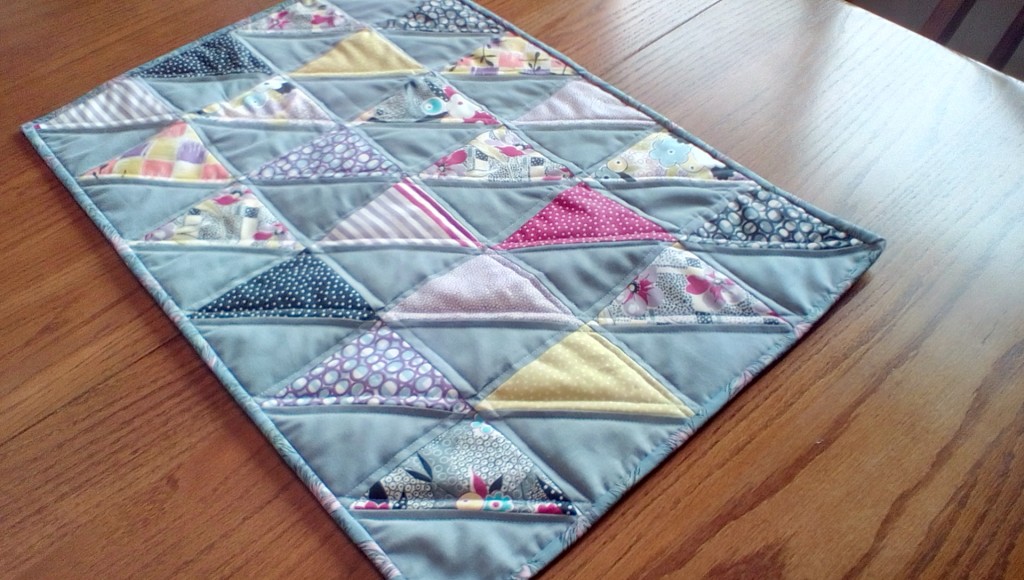 I just love the prints in this line!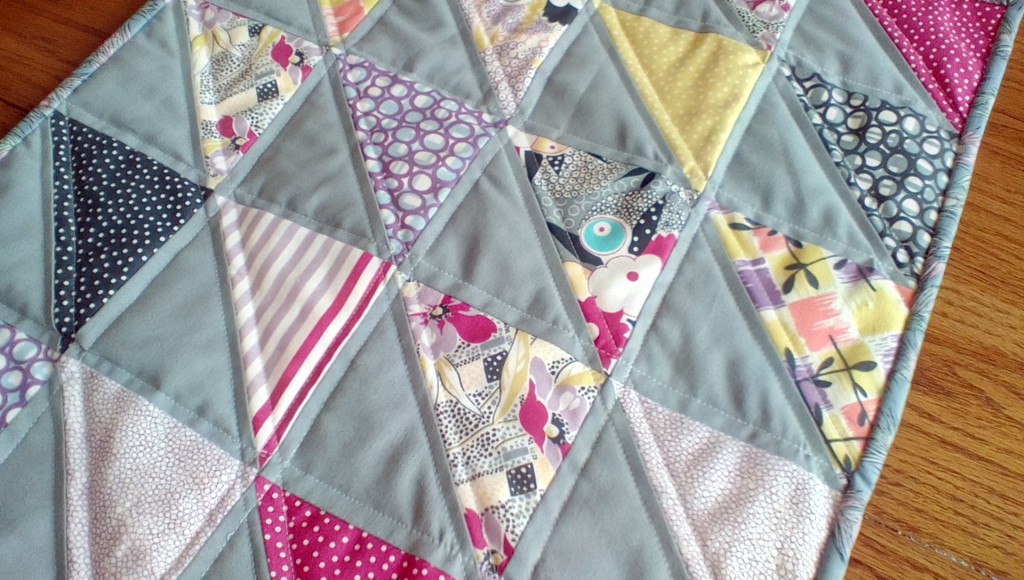 There's no free-motion quilting on this one, just straight stitching. Here's the back: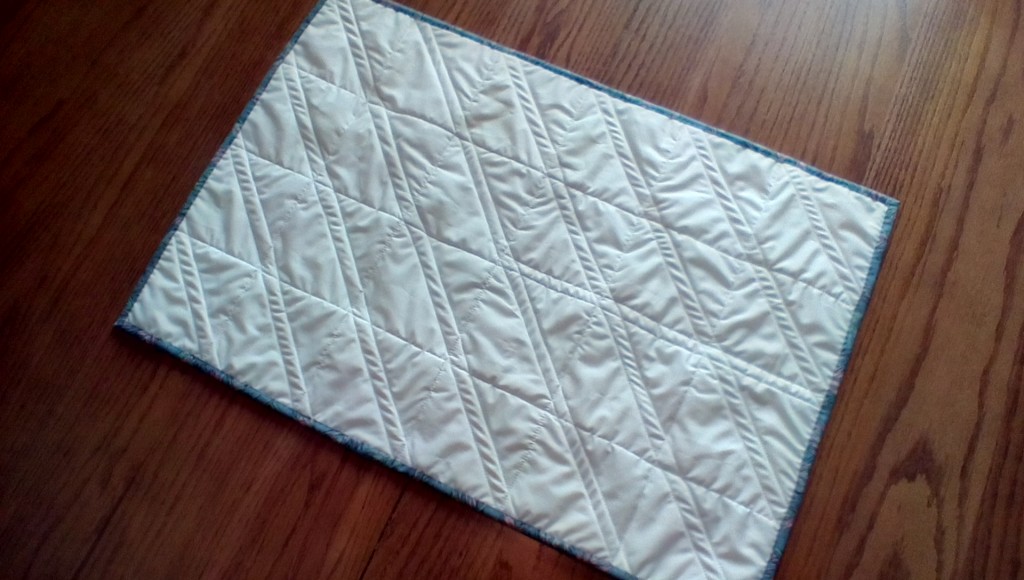 This table topper is for sale here.