For over 20 years, I've used rotary cutters to cut fabric for my quilts, and I've never had an accident. That's just luck, because plenty of accomplished, careful quilters have cut themselves badly at least once while using this very sharp tool.
Now that I'm on blood thinners, and the least little scratch makes me bleed quite a bit, I'm thinking that I've got to do more than just hope my luck doesn't run out: I need protection! So I decided to buy a ruler guard, a large gripper for big templates and rulers, a small gripper for smaller templates and rulers, and some cut-resistant gloves.
But they added up to over $60, and while that's way less than the cost of an emergency room visit, it's still a lot of money. So I thought about it for a few days, and did some research. That's how I found this blog post about finding sewing supplies at hardware stores. Turns out I could have all the safety equipment I wanted for less than the cost of just the gloves!
So after researching what I needed at their website, I went to the nearest Harbor Freight store and bought the following items:
Here's my new large gripper, which cost only $6.99 (I don't know why the photo makes it look pink with green, as it's actually white with blue):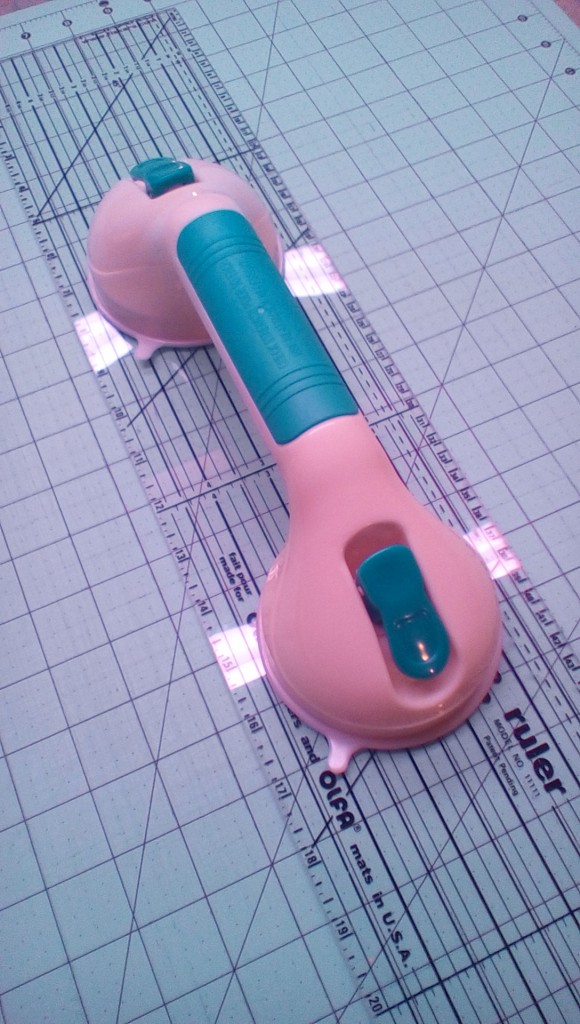 I also bought a small gripper for $3.99: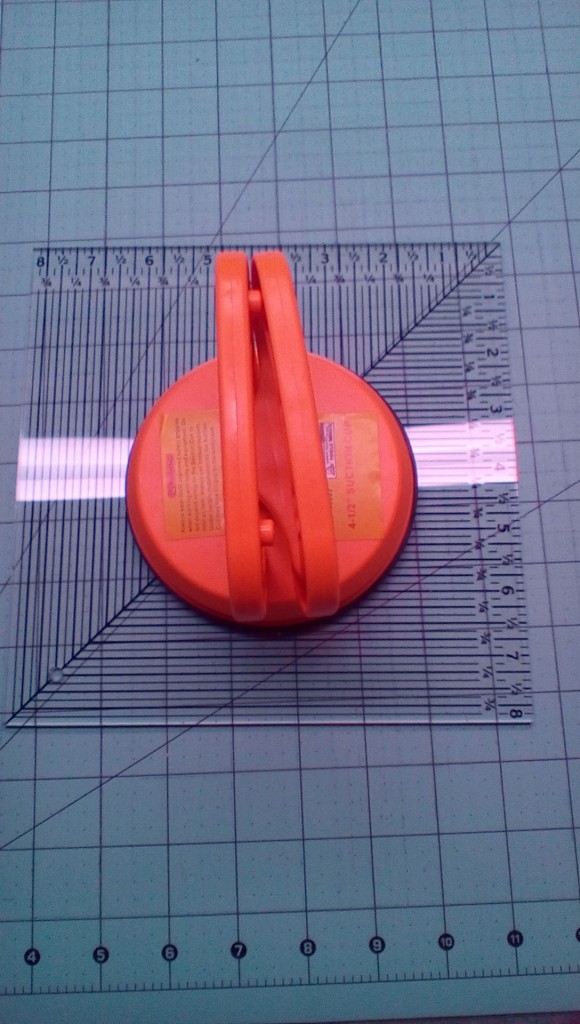 And an even smaller gripper for $2.99: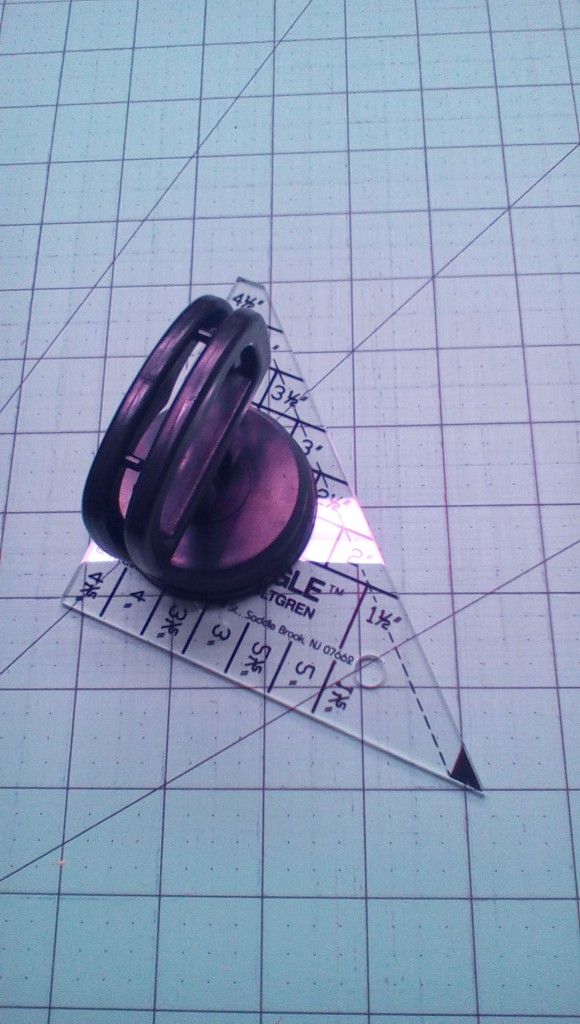 Add in a pair of cut-resistant gloves for only $5.99, and you can see I got quite a lot of protection for barely $20: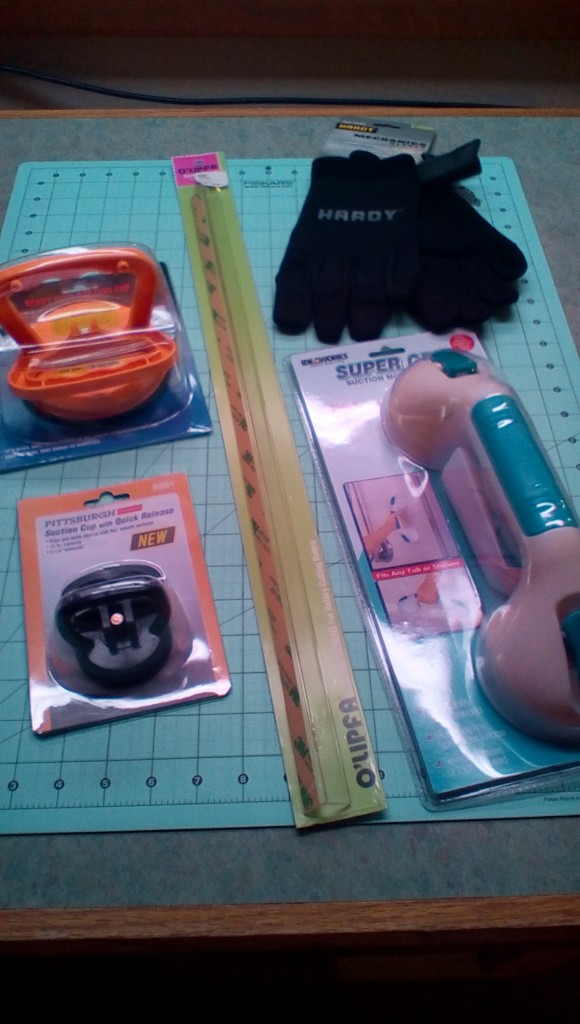 I also bought the ruler guard, though not at Harbor Freight; by calling around, I found it at a local quilt shop so I bought it from them instead of online. I've already begun cutting out a complex project, and while it took a little while to get used to wearing gloves, I'm pleased with everything I bought, and find that cutting with grippers actually speeds up the process.
I've also begun wearing shoes when I use the rotary cutter. Why? Because I saw a comment on a sewing forum where someone said they accidentally dropped their rotary cutter on their bare foot, severing some veins and muscles, leading to a lot of pain and two surgeries. I don't normally wear shoes in the house, but I do now when I'm cutting fabric for a quilt!