I loved sewing for my children when they were little. I don't know how I found the time to do so, but I did. Now I'm having a ball making clothes for my grandkids, and I don't have to squeeze sewing sessions in during nap times or late at night because I have much more free time these days.
Our grandson loves the Avengers and anything that has to do with super heroes, so buying this fabric was a no-brainer: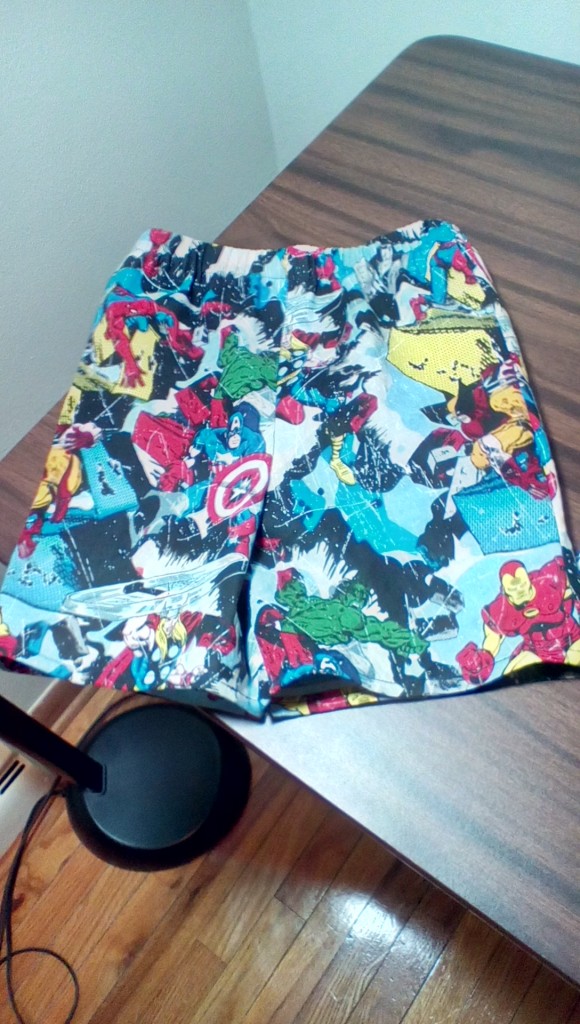 Not long ago during our weekly Skype visit, he modeled his shorts; his mother says he wears them all the time. I was so pleased!
I also made a dress with matching panties for our granddaughter. But she just started crawling this week, so I'm not sure how often they'll be putting her in dresses now. Maybe she can wear this to church though: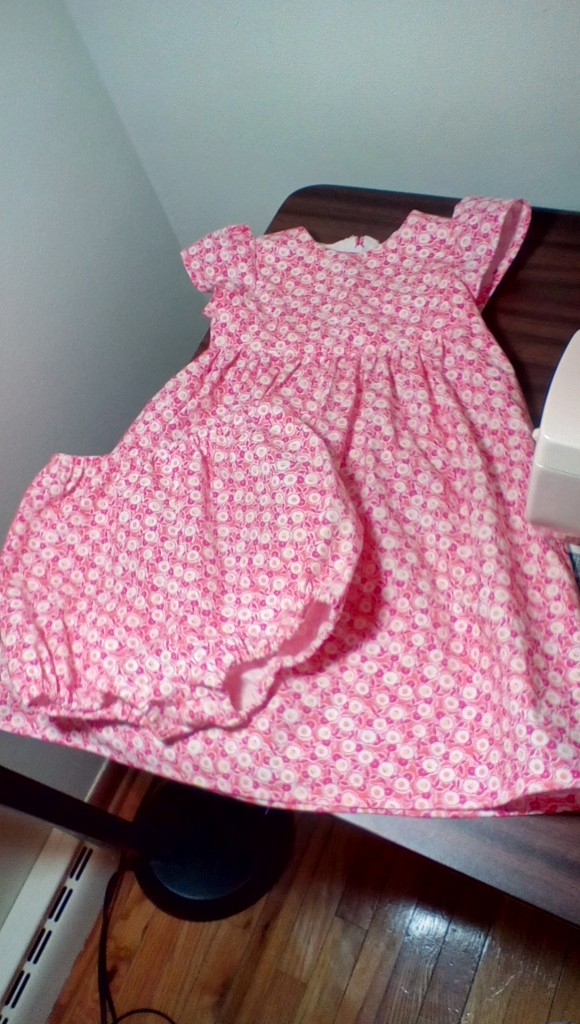 I made both items on my vintage Bernina using fabric from JoAnn Fabrics, which joins Hobby Lobby as my only remaining shopping-for-fabric-in-person options now that Hancock Fabrics is going out of business (sniffle!).