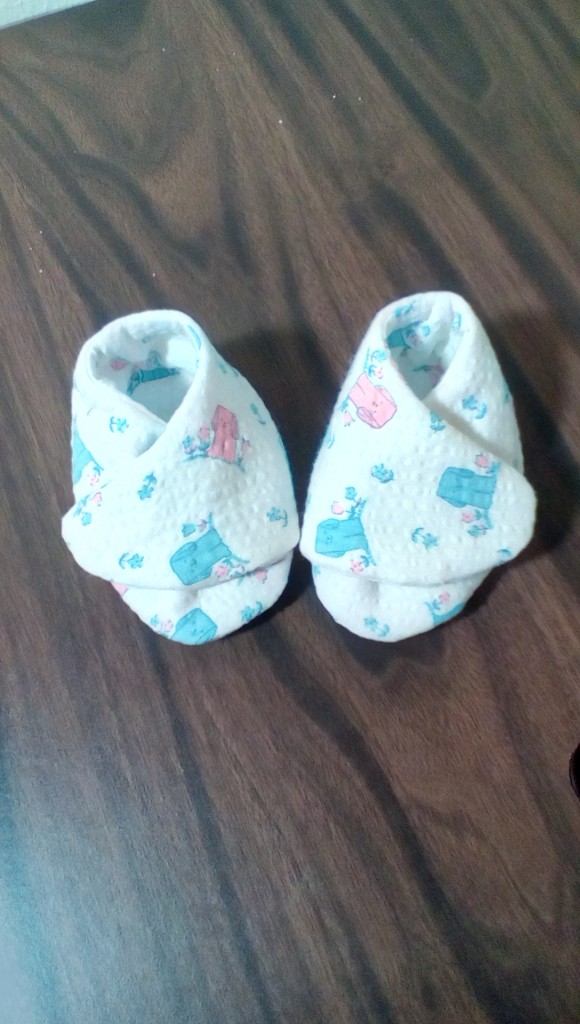 We have another grandchild on the way, I'm tickled to report. In fact, Grandchild #3  is due to arrive within a month or less.
Several months ago, I decided to make some baby booties for her that I had seen in a wonderful book called Amy Butler's Little Stitches for Little Ones
. I had no idea how long it would take to make a cute pair of booties (much less two pairs!), but as it turned out, bootie-making is the perfect occupation for someone recovering from an illness as I was this past spring. The bootie-making process was slow-going, with a fair amount of hand-stitching at the end, but it was worth the time it took.
I gave the booties to my daughter at her baby shower a few weeks ago, and she was delighted with them. The first pair was made from vintage fabric, and the second pair was made from the scraps of the Star Wars quilt I made last Christmas. I can't wait to see my little granddaughter wear her booties this fall!