Guest post from a homeschool dad:
Has your Homeschool year started and things aren't quite going smooth yet? Are you Moms finding it a little difficult to get yourself back on a good schedule? Are you having doubts about your curriculum or does it seem that everyone is asking if "you're doing that homeschool thing again this year?" Is everything getting done? Is anything getting done?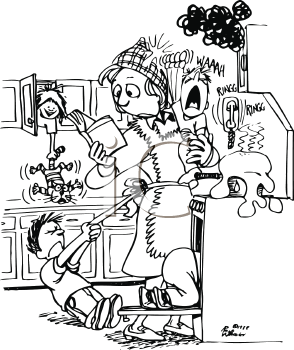 Maybe you need to read what my wife learned (and how she survived) homeschooling for 25 years…and do we have a special deal for you Homeschool Groups!
Her book is called The Imperfect Homeschooler's Guide to Homeschooling. I'm sure you've heard other moms mention it. Here's how to get it for half price:  order 10 books at a time and get them for $5.95 each (reg. $11.95 each) plus you'll get free shipping. Got a big group?  Order 20 books and get free shipping. Or order 30 books and get free shipping. So the deal is 10-book increments, ½ price for the books and free shipping.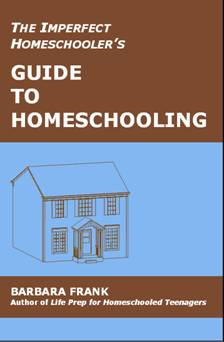 She put a lot of information in her book too – no fluff – homeschool moms don't have time for fluff – they "just need the facts."
You can read more about the book here:
But to get the book at the homeschool group discount (½ price for increments of 10 books plus free shipping) you need to order from this page.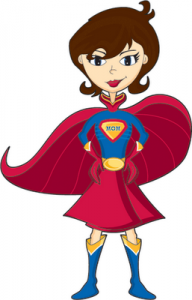 Her book really is packed full of information and advice.
Order securely with Paypal:


P.S. My wife is Barbara Frank
Please note: free shipping to continental U.S. only.