A mother of teens once told me that she had never bought a package of chicken. She didn't even know what to do with one. I guess she always bought processed chicken products or something. I feel sorry for her family.
Assuming there are others like her out there, I decided to photograph the process of making chicken for dinner for my little family of three. I took the photos in my "gourmet kitchen" here in Flyover Land.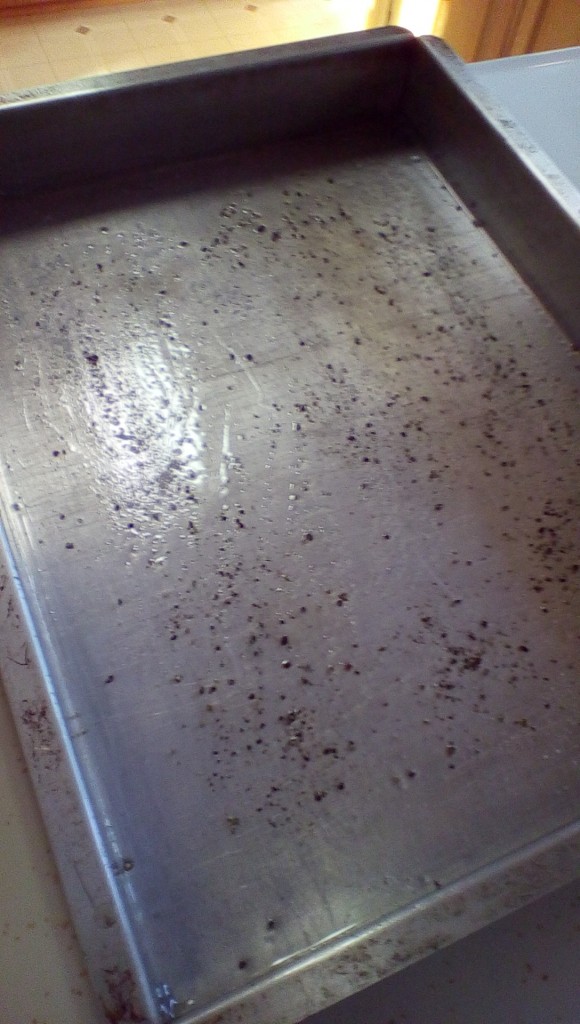 Preheat your oven to 425 degrees. Get a big enough pan and grease it with some vegetable oil, then sprinkle salt and pepper on it. Open a package of chicken (I used chicken 1/4s, which are legs and thighs still attached together, plus a couple of additional bone-in thighs) and lay them down in your pan. (Please note: Amish or organic chicken is much tastier than your basic grocery store meat department chicken.)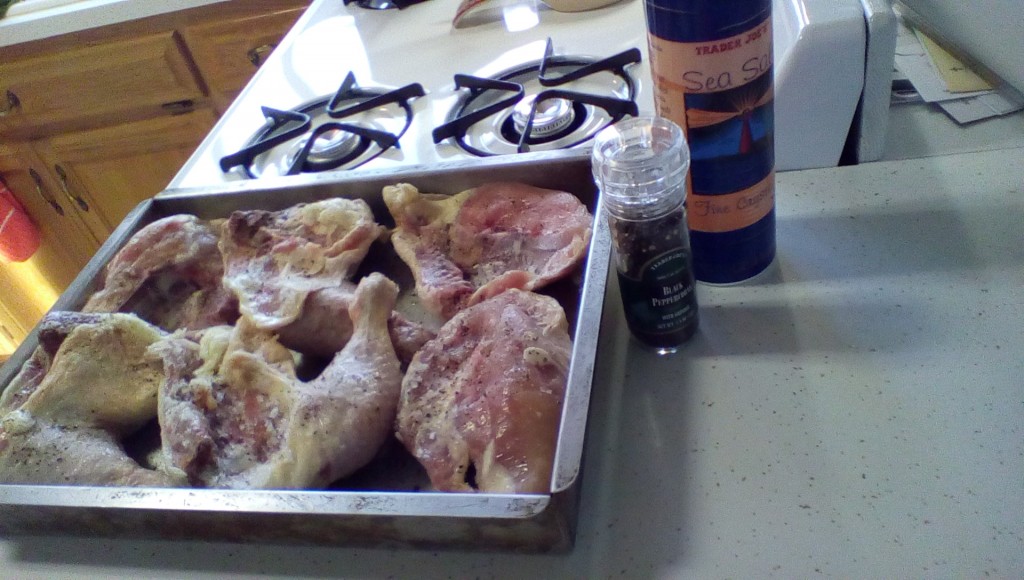 Sprinkle with additional salt and pepper, cover with foil, and bake for about 35 minutes (longer if your chicken was at all frozen). Then take out the pan, flip the pieces of chicken over, and put back in the oven for another 15 minutes or so without the foil cover.
If you want barbecued chicken, put some barbecue sauce on top of the pieces before you put the pan back in the oven. Most barbecue sauces are made with high-fructose corn syrup, but Trader Joe's has a barbecue sauce with all-natural ingredients that's quite tasty.
Put some extra barbecue sauce on the chicken before serving.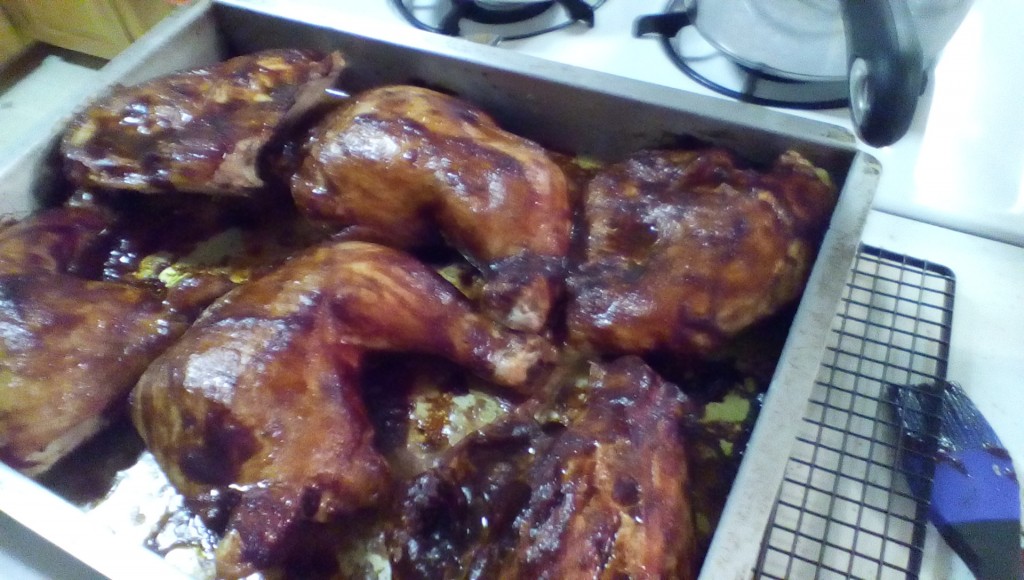 Now wasn't that easy? And so much yummier than processed chicken products from the grocery store. I usually make enough so that we have leftovers for the lunch the next day.