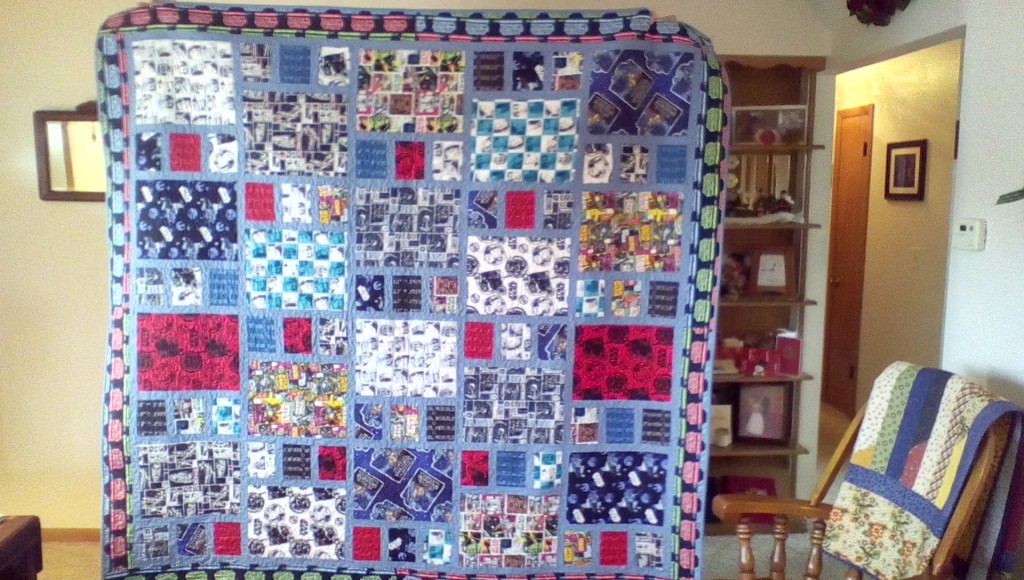 There are a couple of Star Wars fans in our family, and they happen to be married to each other, so it wasn't hard to come up with the idea of a Star Wars quilt as their Christmas gift.
The pattern was one I first saw in McCall's Quilting magazine. The fabric was made by Camelot Fabrics which I bought from the Missouri Star Quilt Co. As you can see, most of the quilt was done in a meandering stitch: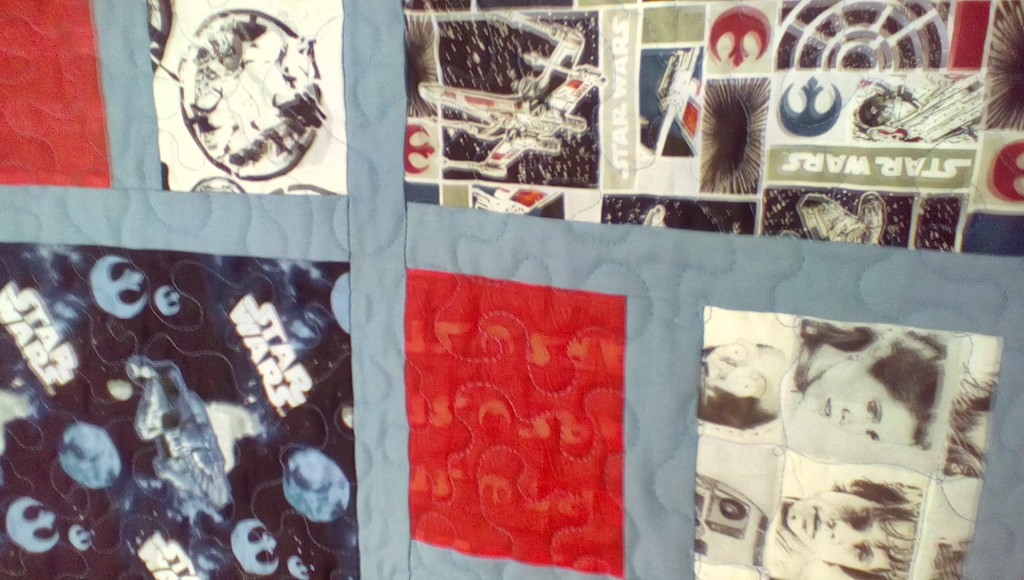 However, I didn't want to stitch over the faces of the characters, which featured in a couple of the fabrics: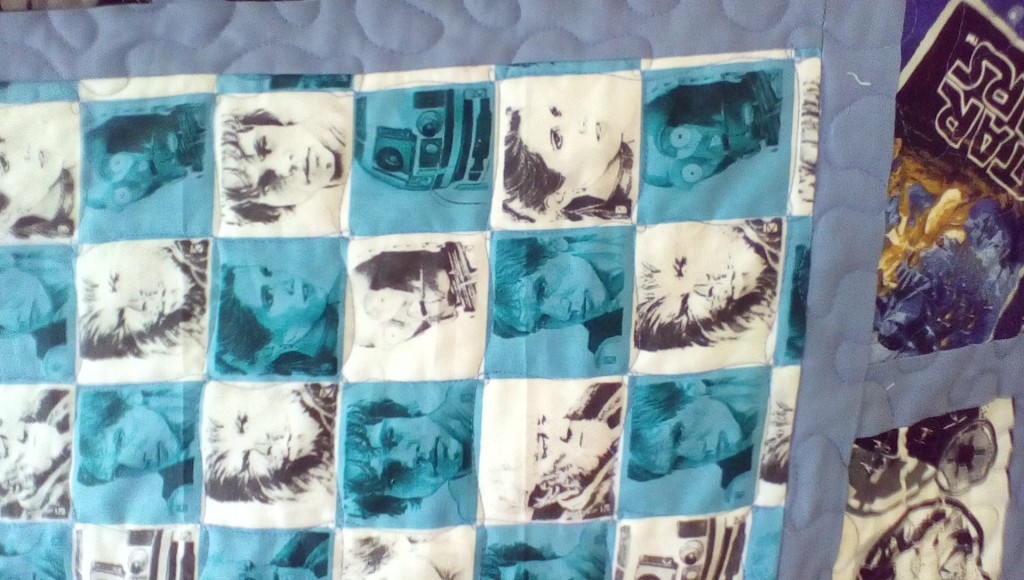 So I looped around the faces instead, creating the squares you see on the back: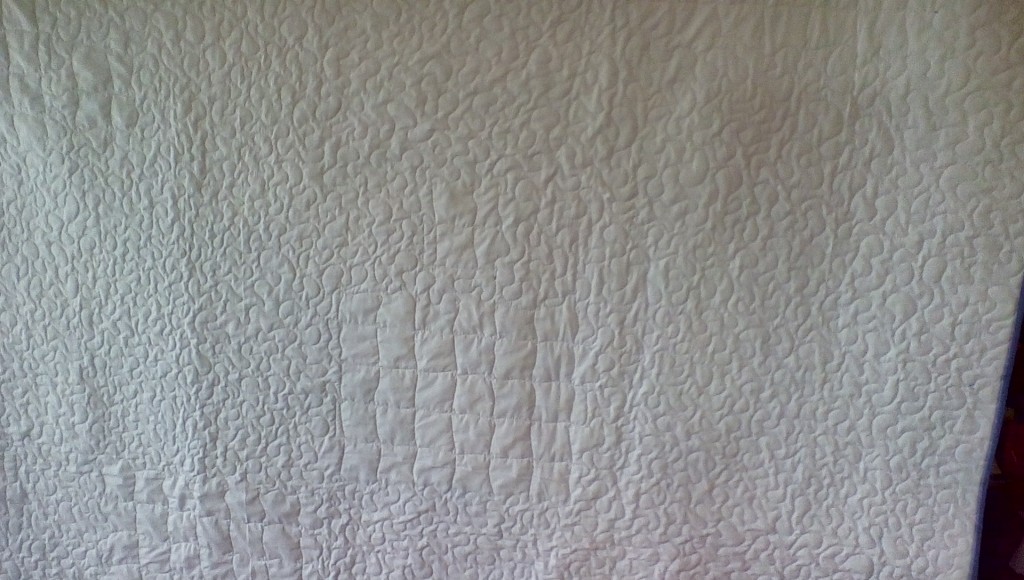 As with my previous quilt, I used Aurifil thread for all the piecing and quilting, and the backing is made of premium 108″ muslin from JoAnn Fabrics, probably the nicest cloth they sell there these days. The batting is also from JoAnn; it's Pellon's Nature's Touch 100% cotton batting. I free-motion quilted it using my supermachine, the Brother PQ-1500S.